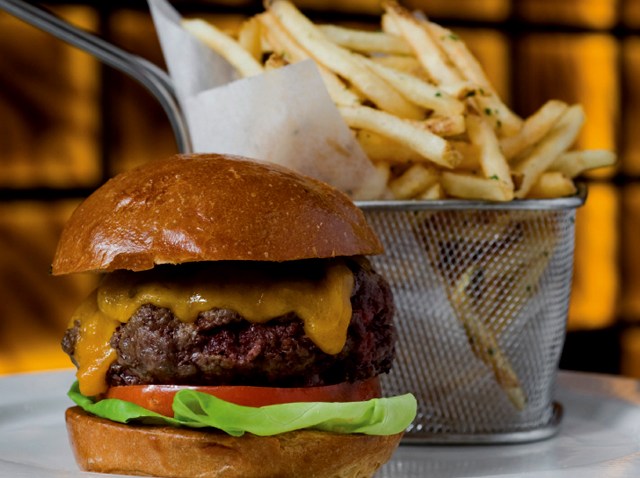 Union Trust Steakhouse on 7th and Chestnut is offering lunch for the low, low price of $7.17.

So what exactly is on the economy-conscious menu? Hold on to your hats, 'cause it's the Kobe burger, crispy calamari and hot Italian ham 'n cheese.

"Everyone has been eagerly waiting for the next three selections at $7.17, and I'm sure the new entrees won't disappoint," said owner Ed Doherty.

The special menu will be available Monday through Friday from 11:30 a.m. until 3 p.m.

But a $7 lunch isn't all that's new at the steakhouse. Union Trust is also introducing a new and improved menu for your mid-day meal that includes Maine lobster bisque with crème fraiche ($11), soy-cured king salmon with frisee and soy-truffle vinaigrette ($13), crab salad ($17), the Liberty Cheesesteak made with prime ribeye ($20), slow roasted pork ($12), Hawaiian lemon snapper ($17) and hanger steak frites with arugula, parmesan and truffle butter ($21).

"This month, we're making exciting tweaks across the board. There's an evolution happening with our lunch and dinner menus, led by a dynamic culinary team, and you'll notice little changes everywhere," according to Doherty. "I'm especially proud of the lunch menu. It's affordable and accessible. And it's mouth-watering!"