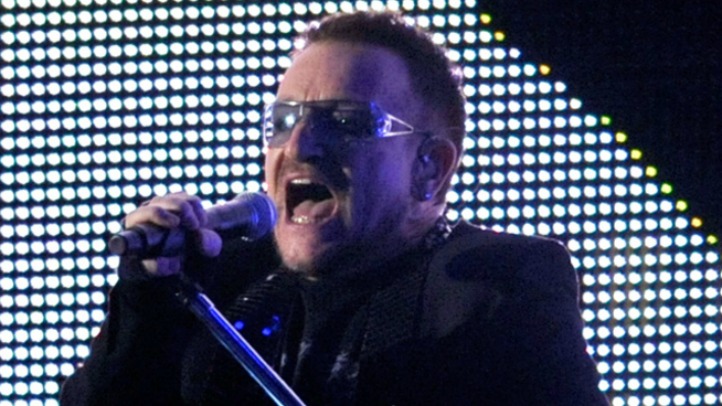 The wait is almost over, U2 returns to Philly Thursday night ready to rock the Linc.
Practically one year ago U2 cancelled their July 2010 show due to lead singer Bono having to undergo emergency back surgery. Since then Phila has been patiently awaiting on U2's return.
During this year's tour, U2 is performing about 24 songs a night including the band's most popular songs.
The tour will include one of the most elaborate stage setups ever seen. "The Claw" is a Structure that will sit at the Linc's 50-yard-line and will give every fan a chance to have a great experience.
There is still a chance for you to be part of the U2 experience.
On Tuesday Stub Hub will bring the Take Off Your Boots campaign to collect shoes for the Soles4Shoes charity -- giving away at least 150 pairs of tickets for those who donate new or gently used shoes at the Shops at Liberty Place - Rotunda.
The event runs from 11 a.m. to 2 p.m. or until supplies run out.
Even if you can't make it out to the ticket event you can still buy great seats at Ticketmaster.com.