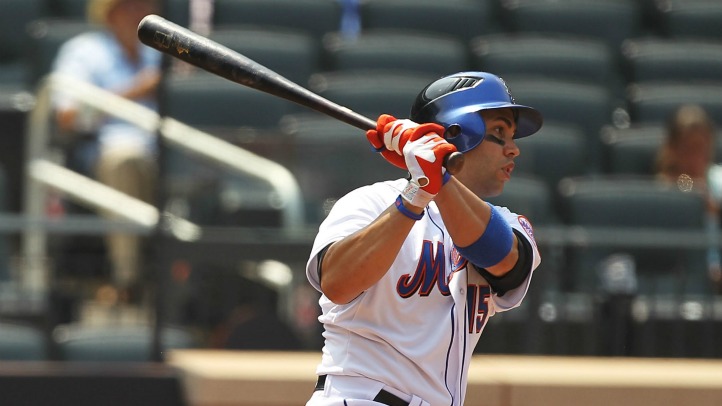 It's trade season in baseball, which means that Twitter, rumor sites and Buster Olney are all bursting at the seams with information and gossip about who might go where and how that might affect this team and why that team isn't going to trade. All the while, the prognosticators digest this information and adjust their end-of-the-year projections accordingly.

The Phillies are certainly not strangers to this most wonderful time of the baseball season -- which will be wrapping up on July 31 when the trade deadline is nigh, as they've been buyers at the deadline dating back to 2007, when they traded for Kyle Lohse to boost their burgeoning playoff hopes. They snagged Joe Blanton in 2008, Cliff Lee in 2009 and Roy Oswalt in 2010. Big names, to be sure, and for the most part, they've done their fair share of heavy lifting in helping the Phillies into October.

2011 will likely follow a similar pattern, as General Manager Ruben Amaro and company have been kicking the tires on any number of players, including outfielders Carlos Beltran, Hunter Pence and B.J. Upton, not to mention relievers Mike Adams and Heath Bell.

While the likelihood of a trade is high, the haul is still an unknown as Amaro has been awfully tight-lipped about who he is gunning for.

However, the question remains: Do they even need to make a trade?

Through 100 games, the Phillies are the owners of the best record in baseball, the second best ERA in baseball, the second best run differential in baseball, and are sporting the best rotation this side of the mid-90s Atlanta Braves. And seeing as how they are mortal locks to reach the postseason for their fifth consecutive season, is there any move they can realistically make that would be such a significant improvement that it would cut through the complete and utter random nature of the postseason, especially at the risk of giving up prized minor league prospects?

Will Carlos Beltran help shore up the outfield and give Charlie Manuel more options with the lineup and the bench? Certainly. Will Heath Bell make the bullpen a bit deeper and the games a bit shorter? Absolutely. But, come October, does that really matter? Last season, the light-hitting San Francisco Giants cut through the pitching-heavy Phillies and the offensive juggernauts known as the Texas Rangers, despite the fact that they were seemingly outgunned and overmatched in both series. That's the nature of baseball-- when it comes playoff time, things are completely up in the air and nothing is guaranteed.

In light of that, and given the fact that the Phillies will be getting both Placido Polanco and Roy Oswalt back from the DL before too long, I pose a question to the readers: Do the Phillies need to make a trade to have a chance at their third World Series title in franchise history?