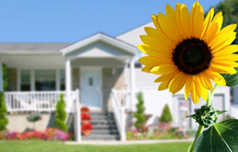 If you're sick of the snow and eagerly awaiting the change of seasons, the Suburban Home and Garden Show is the perfect place to get a taste of spring.

The largest home and garden event in the tri-state region will begin on Thursday, Feb. 24 and last through the weekend, giving people a chance to get some useful tips, tricks and recommendations to prepare their homes for the warm weather.

The first three days will highlight a special feature for anyone admitted:

Thursday, attendees can catch a preview of "Guys and Dolls" by the King of Prussia Players, Friday, Mike McGrath, host of WHYY's "You Bet Your Garden", will present an outlook on chemical-free gardening in his usual humorous manner and Saturday Weisser Homes will share tips on affordable but luxurious living.

Kids can tag along too -- they will be able to enjoy karaoke, games, marionettes, clowns, and more in the B101 kid zone while their parents will enjoy the free admission for anyone under the age of 12.

The show runs from 2 p.m. to 9 p.m. on Thursday, 10 a.m. to 9 p.m. both Friday and Saturday, and 10 p.m. to 6 p.m. on Sunday at the Greater Philadelphia Expo Center in Oaks, Pa.

If you migrate there early, admission is free on the first day but only $10 for those who make it Friday and later.

For directions, info, and coupons check out the Philly Expo site.