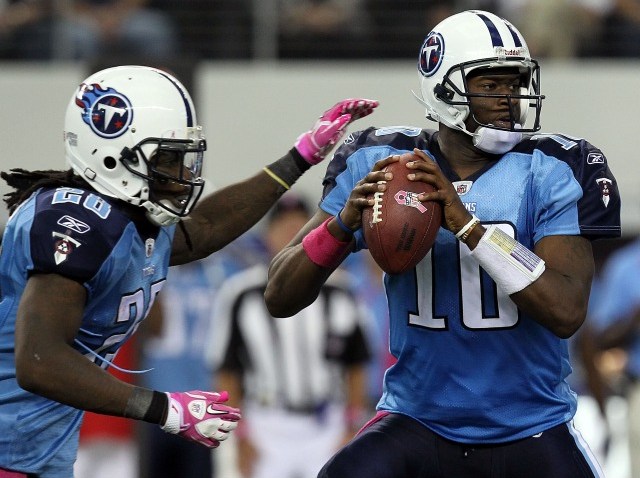 It's that time of week. Time to man up and make your pick for this week's game. Get it right, and you may make a little bit of money. Get it wrong, and my pals Vito and Spider will be forced to pay you a visit. Don't worry, old friend, they aren't here to harm you. They just want to see how you're doing. Are you okay? Is your family well? We know you're good for the money. We really do. We like you. We're not going to hurt you or your wife. We just want you to put yourselves in our situation. If we owed you money and you welched on the bet, what would you do? Wouldn't you be angry? Wouldn't you demand payback? I think we have an understanding. Here we go:

Peter King: Titans 27, Eagles 25. "Here's a strange one for you: Tennessee is 11-0 against NFC teams in the past 24 months." Indeed. Almost spoooooooky, wouldn't you say? What's that? It's just a fun stat that can easily be explained by the fact that the Titans played the NFC West last year? Well, aren't you the party pooper?

Eight of Ten ESPN Experts: Titans.

Michael Silver: Titans.

58% Of Yahoo! Users: Titans.

Pete Prisco (CBS): Titans.

AJ Daulerio: Eagles, again. ("I think you can pencil me in for all wins.")

Index Card I Threw Up In The Air With The Name Of Each Team On Either Side, Seeing Which Team Would Land Face Up: Titans (Index Card record: 3-3)

The Wife: Eagles

Me: I picked the Titans to go to the Super Bowl this year, but that was done mainly so I wouldn't have to pick some boring team like Indy again. There's no telling who'll be playing at QB for Tennessee come Sunday. But whether it's Vince Young or Kerry Collins, the Titans will likely do hat they always do: Run Chris Johnson a zillion times and hope to hit a deep pass. It worked against Jacksonville and Dallas. I don't think it works as well against an Eagles team that's playing as well as any team in the NFC right now. They keep rolling. EAGLES 28, TITANS 17.

Yours in the comments.