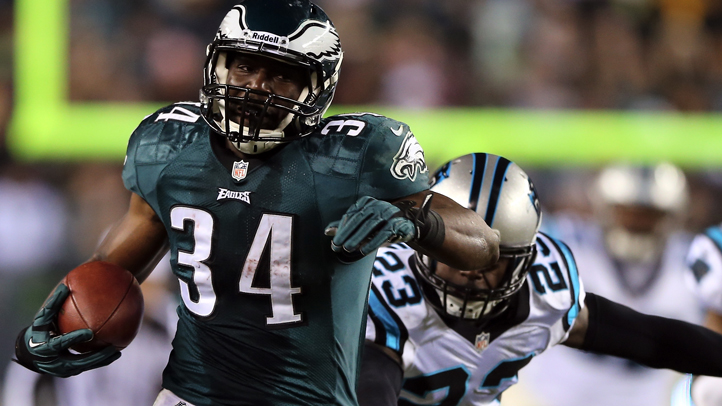 Remember when owner Jeffrey Lurie called last season's 8-8 record "unacceptable"? We can't wait to hear how he describes the encore performance.

ESPN: As of Thursday morning, ESPN.com hadn't updated the experts picks. Not a single one. Clearly, this is Andy Reid's fault because this never would've happened if Juan Castillo hadn't been fired (or, alternatively, if Jim Washburn had been fired sooner). We feel confident enough to make ESPN's picks for them: everybody but Ron Jaworksi likes the Bucs this week. Shocking, we know.

CBSSports.com: This crew has officially lost all faith in the Eagles. Not one of the 10 experts is taking Philly, which is what happens when you're in the middle of an eight-game losing streak and most of your offensive starters are injured. Here's CBSSports.com's Pete Prisco with the breakdown: "The Eagles are playing consecutive road games, which is tough. And they're doing so with Nick Foles the permanent starter for the first time. Tampa Bay is still alive in the playoff chase, but they have to win here. They will. It should be a high-scoring game. Bucs, 33-25."

Yahoo Sports: Keeping with the now well-established theme: all Bucs, all the time.

What Vegas is saying: there's good news and bad news, via OddShark.com:

* Eagles are 1-7 against the spread in their last eight games (all losses);
* Bucs are 1-8 against the spread in their last nine December games;
* Eagles are 10-2 against the spread as underdogs of 8 or more points since 1999 (the line is currently -9).

That's right, we've been reduced to moral victories. It's not that Philly's going to lose, it's that they won't lose by as much as we expect.

* Me (6-4): We hopped off the Eagles' bandwagon last week. Actually, it hasn't been a bandwagon since September. The wheels fell off back in October and it's been a lawn ornament for weeks now. Which is a long way of saying: we're taking the Bucs, 17-10.