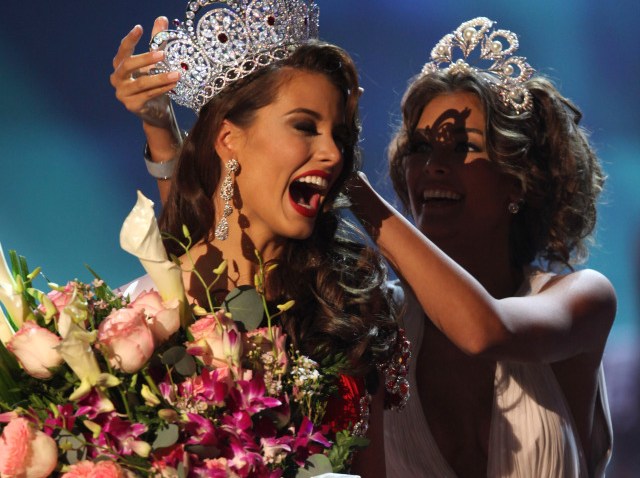 The Miss Philadelphia pageant has deep roots in the city of Philadelphia and the Miss American organization itself, but forget calling them old school.

Early in pageant history, city winners were often represented at the Miss America Pageant held in Atlantic City. Between 1921 and 1940, three Miss Philadelphia winners went on to take the crown at Miss America.
The present day pageant has become a source of pride for local college-aged women who gather each January to audition in hopes of nabbing one of 16 prestigious spots as a contestant. They have a brief shot to leave their mark on the judges -- a panel made up of members of the local business community.

The winning woman is crowned Miss Philadelphia and serves a year-long term in addition to receiving a $10K scholarship. Other prizes are given for the best talent, best interview, best platform essay and best portfolio.
Downingtown native and World Champion Irish Step dancer Meagan McGough won the prize for best talent last year. She stressed being comfortable on stage as part of her success.

"In the talent portion, you have to be unique, show your personality and have fun. For me, pageants and Irish dancing go hand in hand. Both help me be a better performer and a better contestant," says McGough.

And of course, where there is a pageant, there is Miss Congeniality. Last year's winner was three time Miss Philadelphia contestant Cara Ann Bumgardner, a masters student at Penn.

Service to the community is an important part of the pageant as well. The contestants have platforms that better the community.

"It is really important to use your gifts to help serve others, especially youth. Its just really crucial that kids realize that volunteering isn't a chore and they can use their talents to help others," Bumgardner said.

"The pageant stands for women who are educated, with goals, who are devoted to service and that makes it become a family. You meet lifelong friends here which becomes essential for networking later on," McGough explains.
The 2010 Miss Philadelphia Pageant will take place at Drexel University on Saturday. It is open to the public and tickets are available .