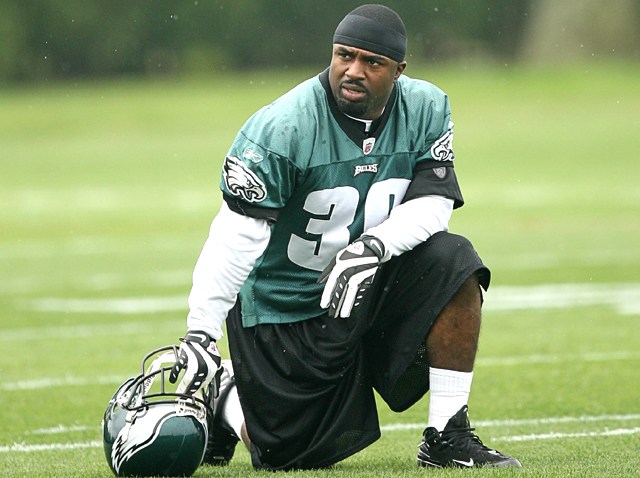 Welcome to Birds Nest, ladies and gentlemen.
My first post here takes us back to the four-year height of Brian Westbrook's career, 2004-2007. During that span Westbrook was a prolific rusher, but he was perhaps even more valuable catching passes out of the backfield. Westbrook caught 301 passes over those four years. At an average of 75 catches per season, that put Brian on par with the best wide receivers. In fact, only 13 players, all wideouts, had more receptions than Westbrook over that span.
Westbrook's ability, along with the volatility of the Eagles receivers over that time, made him the focal point of the passing offense during this timeframe. Eagles running backs as a group, from 04-07, averaged over 35 percent of all passing targets.
And yet, looking at the following chart (based on data from Advanced NFL Stats), you can see that as Westbrook has declined, so has the place of running backs in the Eagles' passing game:
Over the past two seasons the Eagles coaches have reassigned about one-third of the running backs' passing targets to other positional groups. Going back to 2000, the Eagles had never thrown to their running backs less than 30 percent of the time; now that has happened two seasons in a row.
This huge shift in the passing attack has put more balls in the air for wide receivers and tight ends. Certainly the young talent outside has picked up the slack. DeSean Jackson, Jeremy Maclin, and Jason Avant form a three-deep corps that's deeper and more talented than the Eagles have had in years. Brent Celek similarly commanded a ton of passes last year.
As for implications for 2010, it seems likely that the trend will continue. LeSean McCoy is not the natural route-runner that Westbrook was, and the talent at wide receiver and tight end provide the most explosive outlet for passes from Kevin Kolb.
Rather than option 1B, running backs may be relegated to third place in the Eagles passing attack over the coming years.