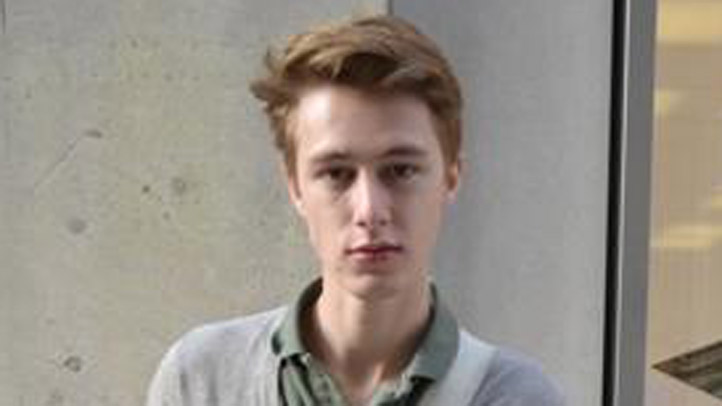 ---
This week's Profile is Ernest Haines of Philadelphia. Philly Fashion guru Sabir Peele tells us why Ernest is this week's That Guy.
---
What I like about this look?

When I spotted Ernest on the street in Center City, there were two things that drew me to his look. The first thing was the neutral color palette of his outfit. Combining slim white jeans, a beige cardigan and a washed-out kiwi green shirt together as a guy is almost unheard-of. To make the look pop with color, he added a bright, lime green pair of boat shoes. Adding the bright boat shoes definitely complemented his white jeans and drew out the color in his green polo.

Where could this outfit be worn?

This is definitely a great look for the modern, "hipster-esk" college student. Instead of just throwing on a pair of sweat pants, hoodie and fitted baseball cap to head to class, his look shows a bit of "I care about how I look, but, I am not going overboard with my style". This look would work well if you were in a younger retail setting as well.

Where can you buy this particular look?

During the spring and summer months, polo shirts are a must in every man's wardrobe. Brands like Psycho Bunny, H&M and Polo by Ralph Lauren all carry polo shirts in a variety of colors, patterns and price points.Guys, take a leap into the trend of white pants this spring and summer. Brands like Tommy Hilfiger, Bonobos and J.Crew all carry white pants and jeans. Lastly, boat shoes with some color are a big trend as report by GQ.com. Brands like Sebago, H&M, Sperry-Topsider and Bally are just a few brands that have really embraced color popping boat shoes this year.

Style Tip?

Overall, this look is perfect for his body type and general non-nonchalant demeanor. Before going with slimmer fit clothing, be sure that your buddy is suited for that style of clothing. When putting together a look with neutral colors as your base, it is always a good idea to add a pop of color that ties to another piece in your outfit. By doing this, you will add a bit of consistency to your look with looking "matchy-matchy". The best times to wear white jeans are definitely during warmer months because they complement the season.