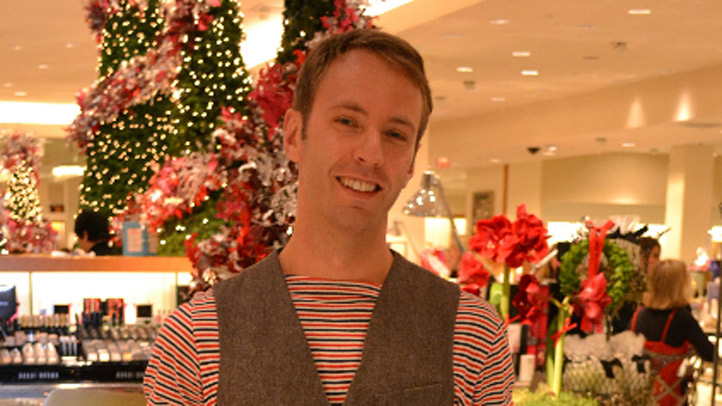 ---
This week's profile is Adam Hundt from Philadelphia. Philly fashion guru Sabir Peele tells us why Adam is this week's "That Guy."
---
What I like about this look.

Adam is a dancer with a very fit body and this outfit really shows off his physique. By choosing to wear a shirt with horizontal stripes, his broad shoulders are accentuated. The two main things that I like about this look are the fit and the individual pieces that went into pulling this look together.

Where could this outfit be worn?

This is a great look for stormy weather. The Barbour rain boots are great because they're simple and have the practical application of keeping the wearer dry. Add tweed or wool hunting style jacket and you're all set for a day of quail hunting or plain old bird watching.

Where can you buy this particular look?

Horizontal stripes are a big trend in menswear ranging from nautical to rugby styles. Brands like American Apparel and H&M are your best bet for well-priced striped shirts. These particular slim fit jeans can be picked up at Diesel. Waist coat (vests) is another menswear piece that is slowly becoming a staple in a man's wardrobe. Topman has waist coats, for great prices, so you may want to grab a couple. Last, but not least, head down to Center City and pick up a pair of these rain boots from Barbour on 15th and Walnut Street.

Style Tips?

This look is not for everyone; however, I do like the overall idea. If you know you're going to be inside most of the day, I would opt for a pair of boat shoes or a loafer instead of a rain boot. If you plan to go with a loafer and the weather is on the rainy-side, be sure to get a pair of Swims galoshes to cover and protect them. If you're not in as great of shape as Adam, a relaxed-fit pair of jeans may be your best option for comfort and overall aesthetic.