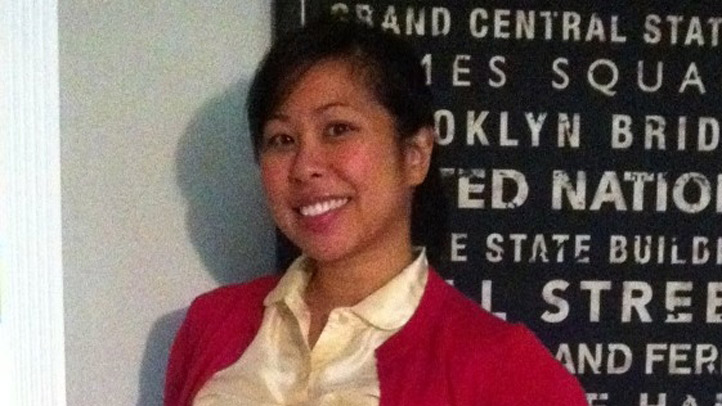 ---
This week's profile is Rose Farrales of Vorhees, New Jersey. Philly fashion guru Catriona Whitehead tells you why Rose is this week's "That Girl."
---
What I like about this look?
What I appreciate most about this ensemble is her mixture of colors, fabrics and patterns. She is wearing a cream colored silk top, with a bright pink cotton cardigan and a charcoal Grey wool pencil skirt. The charcoal Grey serves as her anchor color (the color in one's outfit that one builds the rest of the ensemble around). The tortoise shell belt brings the cream top and charcoal skirt together. To complete the outfit even more, she's paired some adorable Grey Mary Janes with black trimming. A heel such as this provides her with more height, ultimately making her look more slender (not that she needed it).
Where could this outfit be worn?
This outfit is definitely work appropriate. If she is required to wear a suit, she could replace the cardigan with a blazer. Easily transitions into happy hour or going out to dinner with friends, family or on a date.
Where could you buy this particular look?
The top, cardigan, skirt, and skinny belt can be found at Ann Taylor, Banana Republic, Daffys, JCrew, Macy's and Target. A good Mary Jane (a basic heel with one or more straps over the ridge of your foot) can be found at Aldo, DSW, Macy's and Steve Madden.
Style tip?
If I could change one thing about this outfit, I would give her a great piece of jewelry. Either some chunky pearls around her neck, or some awesome brightly colored bangles around her wrist.