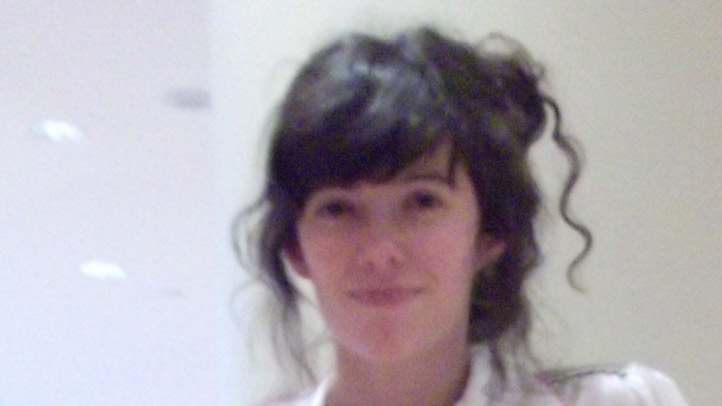 ---
This week's Profile is Natalie Prass of Philadelphia, PA. Philly Fashion guru Catriona Whitehead tells us why Natalie is this week's That Girl.
---
What I like about this look?

The old school feel with the new school vibe. Peasant blouses, high-waisted shorts, and Keds were all quite popular in the late 1970s—and now, they've made a comeback. With the soft floral embroidery on her shirt, I would guess that this piece is actually vintage and not newly made. But each piece, whether old or new, appears fresh and ready to wear; i.e. just because an item is vintage doesn't mean it's allowed to be in sloppy shape when you wear it. To define her shape, she's tucked the peasant blouse into her shorts, counterbalancing the volume of the top. Her easy sneakers play up the casual feel of the ensemble and tempers the sensuality of her short shorts and exposed legs. Overall, an easy cute day look.

Where could this outfit be worn?

This outfit is appropriate for casual activities: going to class, checking out a museum, hanging with friends, barbeques, etc.

Where can you buy this particular look?

High-waisted shorts can be found at American Apparel, Arden B, Etsy.com, Forever 21, Free People, ShopStyle.com, TopShop.com, and Urban Outfitters. A peasant blouse can be found at Anthropologie, Asos.com, Bluefly.com, Free People, GAP, Lane Bryant, Polyvore.com, and ShopStyle.com. For Ked-like sneakers, visit Aldo, Bottega Veneta, DSW, JCrew, Keds.com, Madewell, and Urban Outfitters.

Style tip?

My styling advice would be to pull her hair into a high tight bun. This will give the look a bit of attitude and a tasteful dose of sexy.