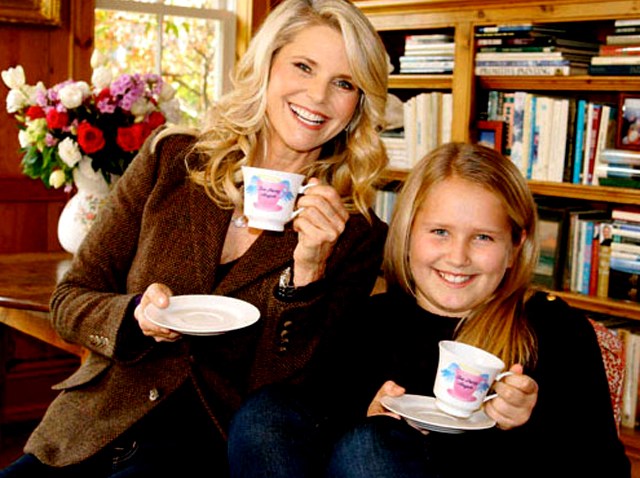 How about a party that consists of drinking tea and partying with a bunch of inspiring angels?
Well, that's the kind of party it's going to be at the Omni Hotel at Independence Park on Chestnut Street on Sunday, April 18.
The Tea Party Angels, a national fundraising program for mothers and daughters that help underprivileged girls around the world, will make its debut in Philly in exactly 10 days.
Two angels who will be hosting the party -- NBC 10's own Renee Chenault-Fattah and Michelle Durham of KYW Newsradio. Actress Emerald-Angel Young who starred in "Law Abiding Citizen" with Jamie Foxx and Gerald Butler will also be in attendance.

"I believe in giving back, that is the only way we Angels can make a difference. So let's join forces and change the world one day and tea party at a time. Remember no amount is ever too small once it comes from the heart. Angels, lets earn our halos," Young said in a statement.

The Tea Angels are encouraging mothers and daughters to come out and participate in this invigorating tea party and learn about the organization, like Christie Brinkley and her daughter Sailor have.
Philadelphia native Cheryl Beck began the program in November 2009 in New York City hoping to make the world a better place. Since then, several celebrities have jumped on and supported the movement through inspirational videos..
So whether it's green tea or chai, go be an angel for a day and help change the world one tea party at a time.
Tickets are $45 for mothers and $25 for daughters. Tea time is 3 p.m.