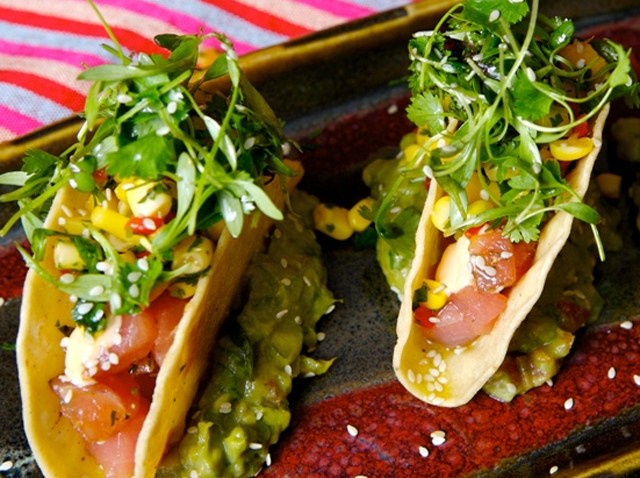 Taco lovers, we have a challenge for you.
If you think you can eat 33 tacos in 13 minutes or less, run to one of the three Drinker's establishments in Philly -- Drinker's West, Drinker's Tavern or Drinker's Pub.
If you beat the challenge, you win a Drinker's T-shirt, a plaque with your name engraved on it that will forever be on the restaurant's wall and a bottle of Joe's Taco Sauce.
Plus if you eat them all, you get your 33 tacos for free.
Enter the challenge at any Drinker's anytime before 11 p.m. Let your server or bartender know if you want to take on the challenge.