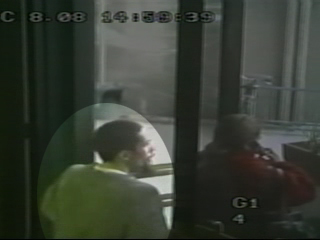 Philadelphia Police have released surveillance video of a burglary suspect escaping from the Police Administration Building by walking right out the front door!
28-year-old Hector Gomez had just been questioned by investigators in an interrogation room Monday afternoon, when he climbed into the ceiling and disappeared. He told police he had information on a homicide.
When police realized Gomez had escaped they began searching the building, but it seems he had already quietly exited the building through the building's main entrance.
Gomez can be seen nonchalantly following a woman through a series of exits and out to the parking lot in the video.
Investigators are continuing to search for the suspect.