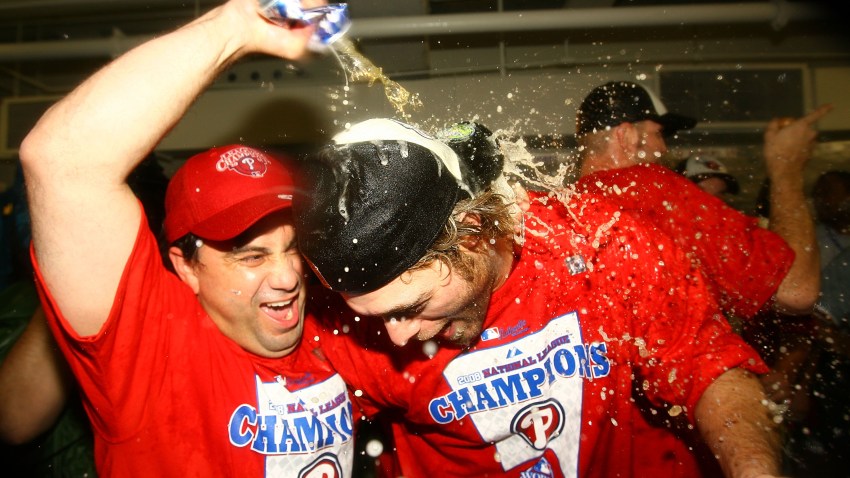 There are plenty of great deals out there to watch the Phightin Phils on the cheap.
You can save a lot of money by checking out several bar specials across the city on Friday.
Well, when the Phillies are playing against the Dodgers, you can be sure there will be a lot of action, that'll make you thirsty and hungry.
To start off your Phillies weekend Friday, stop by at Cavanaugh's in Rittenhouse, 1823 Sansom Street, to enjoy the Happy Hour from 5 to 7 p.m. A half price pub menu awaits accompanied by $2 off of all beers and $3 off mixed drinks. And, don't forget about $10 buckets of Rolling Rock pony bottles.
You can also watch Game 2 at NBC Philadelphia user's favorite sports bar Chickie's and Pete's, 1526 Packer Ave. Enjoy $3 import beers throughout the game.
While you're in South Philly head to McFadden's at the Ballpark to sip on $3 Bud Lights.
McFadden's also offers an away game special for $30. You will get as much domestic drafts as you want, as well as one appetizer and one entrée -- but don't forget to RSVP.
And, if you're in Center City check out the Fieldhouse at Market East and Fox and Hound on 1501 Spruce St. They both run regular specials.
Come Sunday there will only be one place to be -- the ballpark for Game 3. That one will probably be a bit harder to get into.