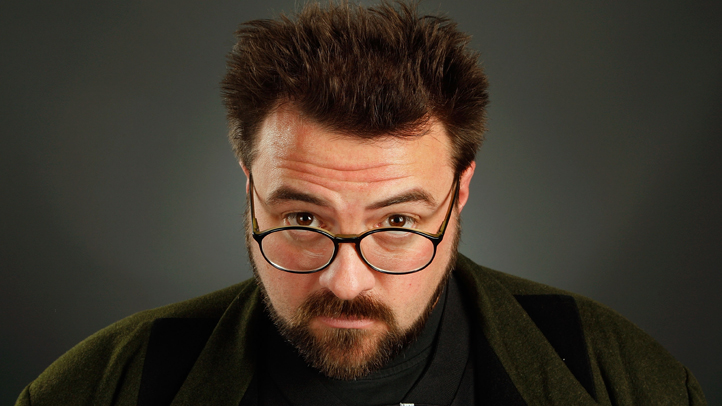 Filmmaker Kevin Smith, whose work includes cult favorites like "Clerks" and "Mallrats," is coming to the Keswick Theatre in Glenside on Saturday, April 2, to talk about, well, whatever comes up.
The Red Bank, N.J. native is most famous for playing Silent Bob, the quiet counterpart to his foul-mouthed "hetero-life partner" Jay. Together, the pair sell drugs out front of the Quick Stop convenience store while doing their best to annoy employees Dante and Randall.
The event will feature a "no holds barred" question and answer session, when audience members can participate and ask Smith whatever they want.
If you would like an idea of what to expect from the Q&A, just check out An Evening With Kevin Smith, a DVD that documents some of his public speaking events, which are long and hilarious.
So if you are a Kevin Smith fan, have an interest in cinema, or if you're simply in the mood for an entertaining evening, get your tickets right now for just $57.50 and go check him out at the Keswick Theatre at 8 p.m. on November 5 -- he won't disappoint.
Just try not to bring up Jersey Girl.

Kevin Smith's "Zach and Miri Make a Porno"