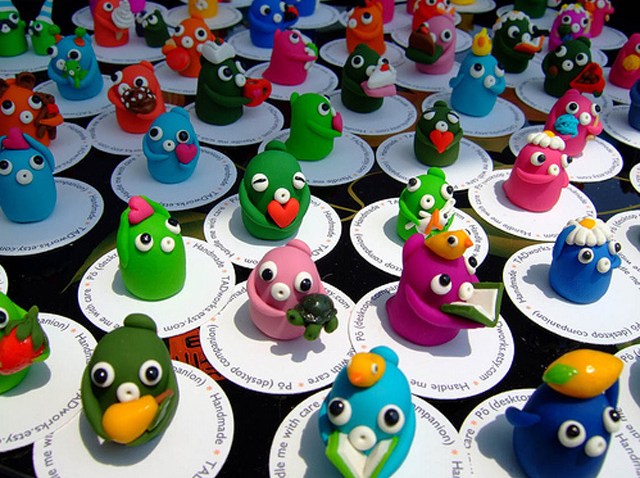 If it's embroidered, painted, silk-screened, hand-printed, hand-wrapped, hand-knit, hand-sculpted or made by hand in any other possible way, you'll find it at the sixth annual Art Star Craft Bazaar, this Saturday, May 30 and Sunday, May 31 from 11 a.m. to 6 p.m. on both days at the Great Plaza at Penn's Landing.
This is not your mom's craft fair -- don't expect any cheesy Bedazzled bags or crocheted toilet paper covers -- think more Etsy and less aging hippie. The fashion-forward ladies of Art Star, the Northern Liberties boutique and gallery that also serves as the epicenter of the Philly indie craft scene, are the eagle-eyed curators of this show and have selected over 100 cutting-edge crafty vendors to hawk their wares -- which run from clothing, jewelry, stationery, prints, sculpture and other arts -- at the Bazaar.
In addition to the arts and crafts, there's a lineup of local bands performing live music for you to shop and browse by throughout the event. There's also a gift basket raffle and, if you are one of the first 250 people to arrive on either day, an opportunity to score a free tote bag filled with coupons and freebies.