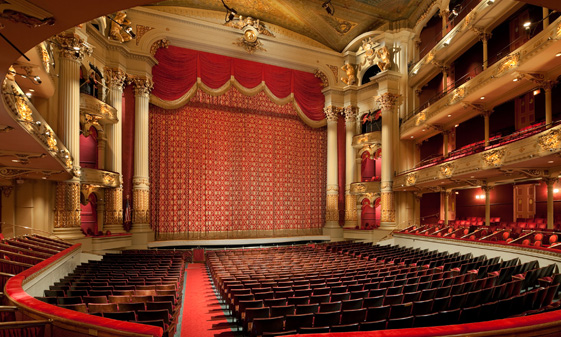 With Valentine's Day around the corner and love in the air it's the perfect time to watch a well-known love story.
Romeo and Juliet by Charles Gounod will be running from February 11 to February 20 at the Academy of Music located at 1420 Locust St. Performed by the Opera Company of Philadelphia, this romance is far from your average show.
The love tale will star the trained duo Stephen Costello and Ailyn Pérez as they sing in French. The audience will be provided with English translation.
This tale will take place in the 21st century as the Capulets and Montagues are feuding fashion houses . You can expect to see a runway fashion show within the opera. Leading fashion design programs throughout Philly have designed the show's frocks.
Tickets range from $10 to $22 and the show's running time is around 3 hours and 30 minutes.
The show isn't in town for long! It will be jetting off to Italy after its run here, so buy your tickets so you don't miss out!
Visit the show's website for show times and to purchase tickets.