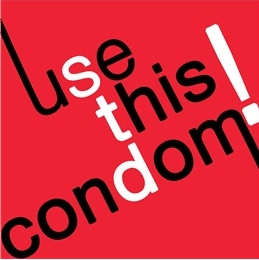 "Condoms Work!" That's the message behind the Philadelphia Department of Public Health STD Control Program's custom condom design contest.
The contest launched last November and after receiving over 100 entries, a review panel narrowed down the eclectic group to five finalists.
Now the rest is up to the public.
You can vote up to once a day for your favorite design. Online voting runs until Feb. 20. and once the votes are tallied, the winner receives a $250 prize.
The winning design will be featured on the wrappers of nearly half of the one million condoms that Philadelphia distributes annually. The condoms are handed out for free at schools, events, health clinics, and other sites across the city.

Inspiration for the design competition stemmed from a similar contest in New York City, that launched in 2007. Philly's health department is trying to raise awareness and combat the issues of high STD rates that plague the city. According to TestCountry.org:
There is an alarming increase in STDs, particularly Chlamydia syphilis and gonorrhea, among Philadelphia's youths in spite of the local government's efforts of screening high school students. Among the groups with the highest risk of STD and AIDS infection are young gays and bisexual men due to unprotected anal intercourse, alcohol and nitrate intoxication and injection use; and lesbian adolescents experimenting with unprotected sex and susceptible to drug and alcohol abuse. Another reason with the increase is the lack of condom use among heterosexual teens.
To see the top five Condom Works finalists, and to cast your vote for the winning design, go to Condoms Work!