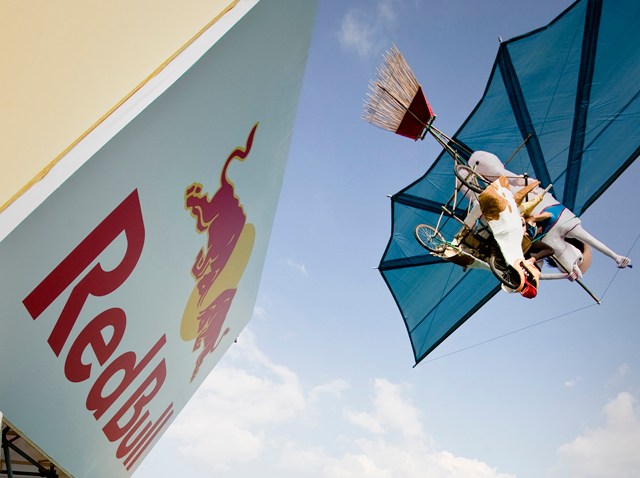 Fans of Red Bull or just anyone who likes to be creative and maybe make a fool of themselves will be getting that shot this Labor Day weekend in Philly.
The Red Bull Flugtag is finally coming to the Delaware River Waterfront.
OK you probably know what Red Bull is (it gives you wings, according to their ads) and that they like to put on amusing marketing events, but what's a Flugtag?
It's a human-powered flying machine. Teams build the winged creations then "fly" them off a 30-foot drop into the Delaware River (yes people will be willing jumping into the Delaware).
The energy drink makers are challenging the City of Brotherly Love to build their best man-powered flying machines.
"If you've got the guts, want the glory, or just know someone you'd like to push off a 30-foot-high ramp, don't miss what could be the flight of your life," said a Red Bull release.
The goal is to fly the farthest -- the current U.S. record is 155 feet (set in Nashville in 2007). But, it's not just about flying -- especially since many Flugtags almost immediately crash -- judges pick winners based on distance, creativity and showmanship.
Red Bull is returning to Philly after the success of their 2008 Soap Box Derby, which saw everyone from NBCPhiladelphia's Tim Furlong to Mayor Michael Nutter take to the Manayunk Wall in little box cars.
The Flugtag will take flight Saturday on the Camden Waterfront. Gates open at 11 a.m. with the first flight at 1 p.m.

Check out some of the past Flugtags from places like Cleveland, Baltimore, Nashville and San Francisco.
Copyright AP - Associated Press