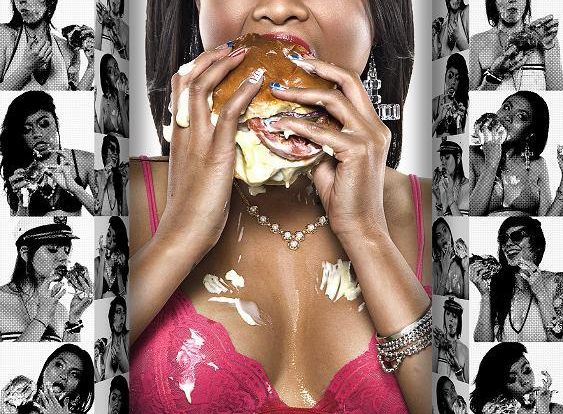 Caught your eye with this nice Carl Jr.-esque poster, huh? It's part of the décor at the city's newest burger bar -- P.Y.T.

The spot is the brainchild of nightlife promoter Tommy Up, who described the joint as "a deranged Burger King" in an interview with Phoodie.info. You can check out more shots of the inside at Citypaper.

Menu items include burgers, hot dogs, grilled cheese, lobster fish sticks, and a vegetarian BLT, to name a few. The restaurant will also offer plenty of milkshakes -- both regular and "adult" options with liquor.

P.Y.T. is on track to open at the Piazza at Schmidt's in Northern Liberties for the July 4th holiday. As for that poster, you can see it in is 13 foot wide by 9 foot high glory inside the restaurant's party room --Yum!