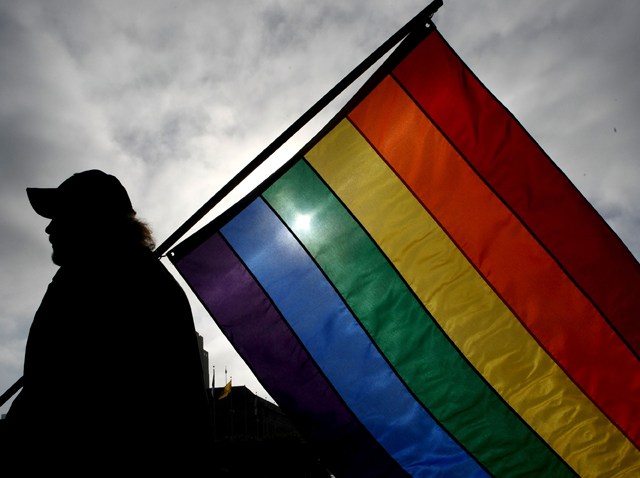 There's no place like home, there's no place like home, there's no place like… the Gayborhood this July.
That's right -- for two weeks this month Philadelphia will celebrate its Gayborhood with a block party, film festival and lots of discounts. The event is dubbed There's No Place Like Home.
"Over the last two years, the neighborhood has welcomed many new businesses, renovations and developments, and July's celebration recognizes the efforts of the business owners, non-profit organizations, public officials, residents and visitors who invested time, passion and resources to make the 'Gayborhood' a dynamic, thriving city enclave," said Meryl Levitz in a press release. Levitz is president and CEO of the Greater Philadelphia Tourism Marketing Corporation
A ribbon-cutting ceremony and opening party kicks off the festivities on Saturday July 10. Mayor Michael Nutter will be joining in on the fun at 13th and Locust Streets at 4 p.m. After watching the ribbon fall, head over to Q Lounge + Kitchen for the party.
Make sure you're at a bar in the Gayborhood at 6 p.m. that night to see the documentary "Welcome to the Gayborhood."
Join local businesses, organizations and vendors for a block party on Sunday, July 11 from noon to 6 p.m. on 13th Street between Locust and Walnut and on Camac Street between Locust and Spruce. Spend your day getting to know and supporting the Gayborhood.
If you're hot and tired of being outside, at 4 p.m. go to Voyeur Nightclub on St. James Street for the re-launch party with D.J. Roland Belmares.
Throughout the two weeks, see the story and evolution of the Gayborhood through photos at the William Way Community Center.
Pick up a Rainbow Discount Card at participating locations to get special discounts and surprises at various Gayborhood businesses.
The city will also unveil 32 new rainbow street signs for the Gayborhood. If you want to be one of the firsts to see them, go to 13th and Chancellor Streets at 2 p.m. on July 11.
The Gayborhood is located in the heart of Center City, east of Broad Street and around 12th Street.