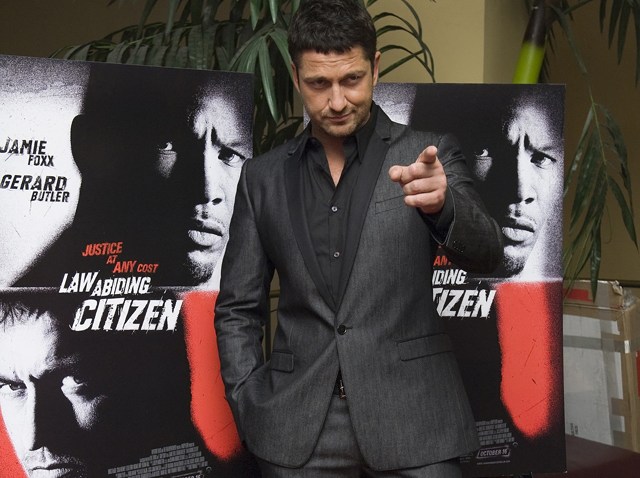 Seven from Toronto, six from Sundance, three from Berlin and three from Cannes. No, not people -- movies that will be featured at this year's Philadelphia Film Festival.

"Law Abiding Citizen," starring Gerard Butler and Jamie Foxx will open the festival on Oct. 15. This murder-mystery thriller was shotce right here in Philly. Director F. Gary Gray and special guests will be there for the premiere.
Closing the festival on Oct. 18 will be the film "Precious: Based on the novel 'Push' by Sapphire," starring Mariah Carey and Lenny Kravitz. The film is about life, its ups and downs and everything in between. Director Lee Daniels will be at the screening.

But don't forget the movies that will premiere through out the week in between these two. They include "The Men Who Stare at Goats," starring George Clooney and Kevin Spacey, about a reporter in Iraq who meets a secret military unit with very bizarre tactics; "Serious Moonlight," which involves a woman (Meg Ryan), her husband (Timothy Hutton) and his mistress (Kristen Bell); "Good Hair," a documentary by Chris Rock in which he investigates the obsession with having "good hair;" and the dark horror movie "Antichrist."
Two films that will also be highlighted at the festival -- "Dare" and "Tenure" -- were also shot in the Philly area.
Tickets are on sale now. The festival will end on Oct. 19 with additional screenings of audience festival favorites.

Read this story and more right on your iPhone. Download the NBCPhiladelphia app NOW!