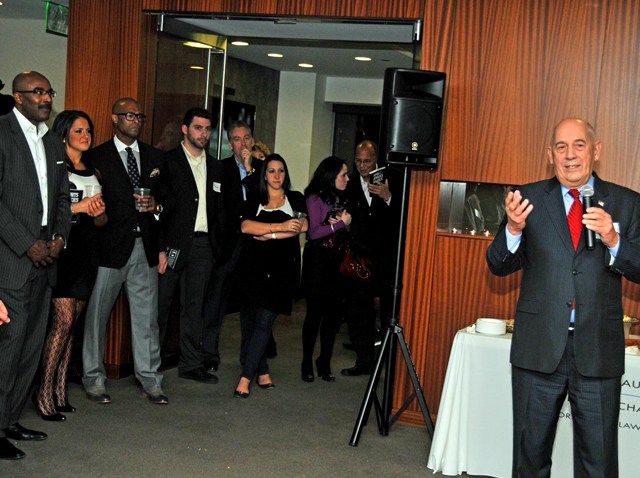 Bill Rasmussen, founder of ESPN and Author of "Sports Junkies Rejoice: The Birth of ESPN" was in Philly last week to talk about how it all began.
Bill told the crowd of 100-plus folks that he knew creating a network covering just sports would go over big because the United States is a country of sports fans.
And one big measure of success for ESPN was when they got slapped with a lawsuit. No joke. A woman sued the network because her husband watched so much of it, she claimed ESPN was the "other woman!"
Also on hand were Eagles Broadcast Radio duo Merrill Reese and Mike Quick. They told stories about all the Philadelphia sports teams. Mike Quick, a former Eagles player, touched on the epidemic of concussions that have been occurring in the league and the danger of players feeling pressured to get back out on the field before they've really healed.
Get more pics and video: PhillyChitChat.com