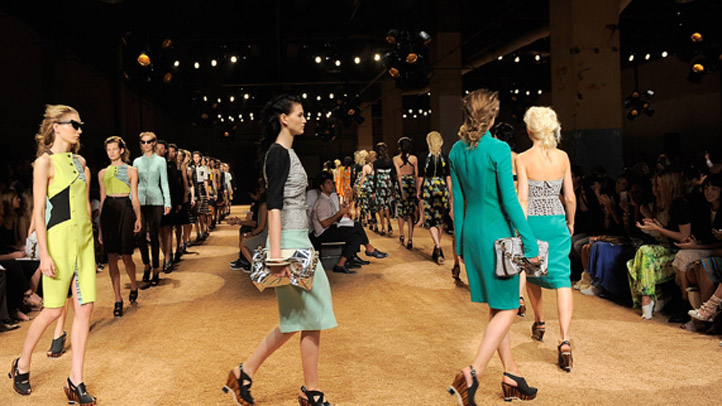 Be ahead of the game for fall fashion and beauty at Phashion Phest this Wednesday.
Glitz and glamor will be spreading all over Center City so let the fashionista in you shine at this fashion-forward event.
The Philadelphia Collection -- a weeklong event of fashion shows and fall previews -- will continue celebrating fashion at the 18th anniversary of Phashion Phest.
Things get going with the "fashion in motion" event that will feature models on bus giving pop-up fashion shows around Center City. From noon to 1 p.m. the fashion show will make stops at Rittenhouse Square, Comcast Plaza and the Independence Visitors Center.
After "Phashion in a Phlash," the main event is set for 7 p.m. at the The Shops at Liberty Place. The actual fashion show featuring 12 participating retailers will be held on the escalators, organizers said.
After the show there will be a cocktail reception R2L will have great food and drink specials from Chef Daniel Stern. The cocktail event also features salon presentations, and a fashion and beauty themed silent auction.
Tickets are $50 in advanced ($60 at the door) and only $25 for students.