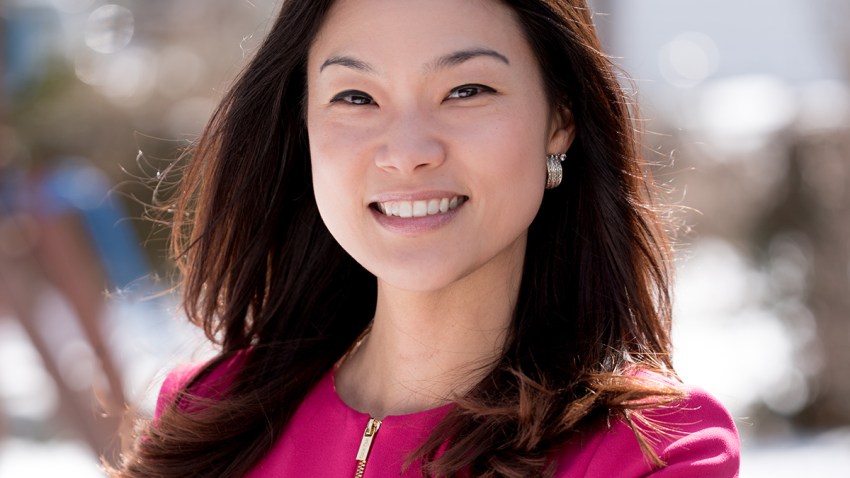 Pearl Kim
Office Sought: Pennsylvania Congress (5th District)
Political Party: Republican
Age: 39
Campaign Website: pearlkimforcongress.com
No. of Tweets: 190
No. of Facebook Followers: 1,782
Biography: Pearl built her career as a special victims prosecutor; she served as a Delaware County Assistant District Attorney and as the Senior Deputy Attorney General of Pennsylvania. In addition to combating human trafficking, her work has focused on addressing the opioid crisis, mental health, campus sexual assault, and alcohol abuse on college campuses. Her parents are immigrants who have achieved the American Dream. This, she says, is the kind of story that is only possible in America, and is the reason she is committed to public service.
On the Issues:
Immigration
"Legal immigration is the key to America's success as a shining city on a hill and beacon of freedom for all who want a better life. As a first-generation American, Pearl will fight to fix our broken immigration system. She knows that the opportunity given to her family can only work for others when the immigration rules are clear, balanced, fair and enforced. Pearl believes in securing our borders so that we can responsibly develop an immigration policy that is humane and effective to propel American growth. Pearl believes that Dreamers under DACA, who have otherwise followed our laws, should be afforded a path to citizenship."
The Opioid Epidemic
"Pearl believes drug pushers need to be held accountable for the scourge of addiction afflicting our communities. That means ensuring pain-killers are properly prescribed and putting anybody breaking the rules behind bars. Furthermore, Pearl recognizes that addiction is an illness that requires treatment without judgment. Pearl can be counted on to be a compassionate voice for families battling an addiction to get the resources they need."
Safe Schools
"Pearl Kim is the only candidate for Congress who worked on a plan to keep students safe on campus. She will be a tireless advocate for resources that stop tragedies before they can happen. Pearl supports background checks for firearms, closing loopholes and ensuring that law enforcement has the tools they need to get troubled youth the help they need."
Education
"Education is the key to prosperity. Pearl knows that today's rewarding, family-sustaining careers do not always require a college degree. She believes that the Federal government should reduce as many barriers as possible to help people get the training they need to provide for their families. Furthermore, Pearl believes institutions of higher learning must be held accountable for escalating tuition rates with diminishing workplace opportunities."
Healthcare, Medicare, and Social Security
"Pearl believes access to healthcare is a fundamental right. No American should ever be denied the medical treatment they need. The Affordable Care Act is broken because it put bureaucrats in charge of healthcare instead of patients and doctors. Pearl wants to ensure everyone in our community can get affordable, good health insurance by putting each state in charge of covering its residents. The landmark Children's Health Insurance Program started here in Pennsylvania as a model for the country, proves that local decisions can keep people healthy and covered.
Our seniors did right by us. Pearl believes we must do right by them. Pearl will not support any cuts to Medicare or Social Security for current beneficiaries. To keep both programs working, Pearl wants to keep our economy growing to fuel the benefits our retirees deserve. She can be counted on to protect Medicare, increase choices and make sure bureaucrats are never put in between doctors and seniors. She will never support raiding Social Security funds."
Energy
"Our community is home to several facilities that power our nation's success. Pearl will fight for an 'all-of-the-above' energy policy that gives American workers the fuel they need to succeed while providing the prosperity American families deserve. Pearl knows that we can have both abundant energy and a healthy environment."
Trade
"Pearl believes free trade means fair trade. Local families work too hard to have their effort undercut by unfair trade agreements. Every trade agreement should put a priority on our families. Any country breaking the rules should be held accountable. Pearl will be on our side, ensuring that jobs are protected and local companies grow."