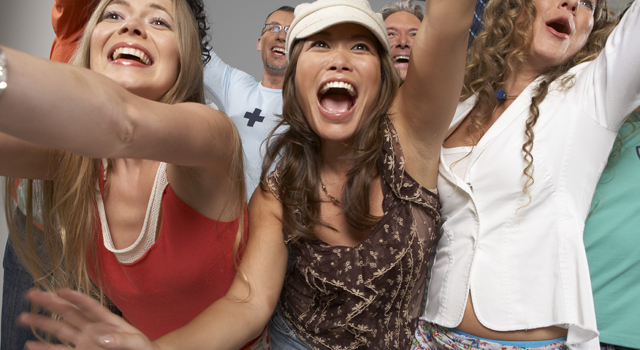 Meet some of your favorite movie, television and sports stars this weekend while supporting the fight to end violence in Philadelphia.
Seven events, including a comedy show and celebrity party, at Plush Lounge for only $20, are planned from Friday to Sunday for the sixth annual Charlie Mack Celebrity Weekend.
This year's event has been titled "Charlie Mack Party 4 Peace Celebrity Weekend," and includes such stars as Terrance Howard and Nia Long joining Will Smith's long time aide and confidante Charles "Charlie Mack" Alston, film producer and promoter.
Portions of the proceeds raised during the weekend will benefit Mothers in Charge, a Philadelphia-based victims' advocate group that supports women who've lost loved ones due to violent crimes, Yesha Ministries and other Philadelphia area non-profit anti-violence groups.
Among the stars coming for the weekend are A-list notables, such as Tyrese Gibson of the recently released film, "Transformers: Revenge of the Fallen"; Megan Good of the block buster hit, "Stomp The Yard"; comedian/actor Kevin Hart of the film, "Not Easily Broken"; actors Marion "Pooch" Hall and Hosea Chanchez of the hit CW Show, "The Game";; Reality Star Sheree Whitfield of the Bravo Reality Show, "Real Atlanta Housewives"; Comedian G-Thang; NBA Superstars: Lou Williams of the Philadelphia 76ers, Rasul Butler of New Orleans Hornets, Hakim Warrick of the Memphis Grizzlies, Kyle Lowery of the Houston Rockets along with hip hop legend Doug E. Fresh
Check out the schedule of events and party like a charitable rock star.