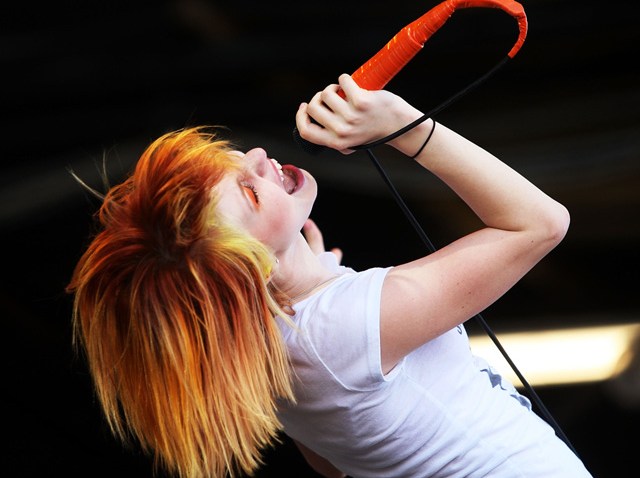 Get ready to rock with Paramore and the rest of the Honda Civic Tour.
Start rocking at 6:30 p.m. on Wednesday, August 4 at Festival Pier at Penn's Landing.
The great night of music will also feature indie rockers Tegan and Sara, Kadawatha and an old favorite -- New Found Glory.
Headliner Paramore got the chance to design a Honda Civic for the tour. One very lucky fan will win the orange car, which is meant to represent lead singer Haley's hair. In case you'd rather save the environment and ride a bicycle some days, they threw in one of those, too. It's autographed by the band.
You can try to win the brand new car and bike by filling out the entry form on civictour.honda.com.
Tickets for the show cost $37.50. By spending the money to see the concert, you're helping the future of our environment. A portion of the proceeds goes to the Tour's greening efforts.

Not a bad reason to enjoy a night of great music.
The Honda Civic Tour and Paramore also encourage carpooling to the show, if you're not taking public transportation.

Find people near you going to the concert on pickuppal.com.
Over the years, the Honda Civic Tour has brought some great acts to Philly from blink-182 in 2001 to Black Eyed Peas in 2006. This year should live up to past years.
Check out ticketmaster.com for tickets.