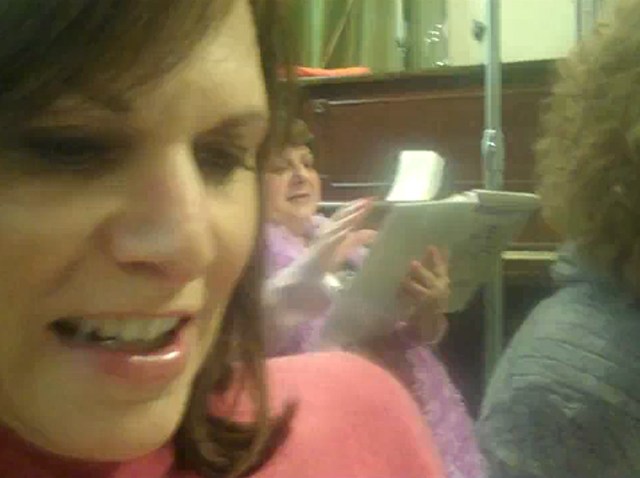 I don't sing because I'm happy; I'm happy because I sing. ~William James

I truly never know what's going to happen when I do a First, (like when I banged my head on the piano last night.)

I haven't sung in a choir since elementary school. Choir director Sue De Monde challenged me to join her group for their first rehearsal of the season in Yeadon, Pa.

I can tell you I never expected to be so uplifted by such a wonderful group of voices tonight. Forget American Idol. Sue and the William Penn Community Chorus reminded me why it's fun to sing instead of watching other people sing.

Forgive the camera work. (Hard to sing and shoot video)
I know I can't convey how sweet this was. One woman in the choir told me this is what gets her through the day. No matter how tired she is, she knows she's going to have new energy when she is singing with her friends.
They sing show tunes, patriotic numbers, some good classics. They entertain at nursing homes, community events and they are warm and welcoming to new voices (and even not so good voices like mine.)

I sang all the way home..."I'm a chaquita banana and I'm here to say...la la la......"
Lu Ann Cahn is an Emmy award-winning journalist who's been in the biz for more than 30 years. She's survived motherhood, breast cancer and chasing down bad guys. Now, Lu Ann's trying to complete a year of "firsts." Can she do it? She'll be posting daily here on NBCPhiladelphia.com.