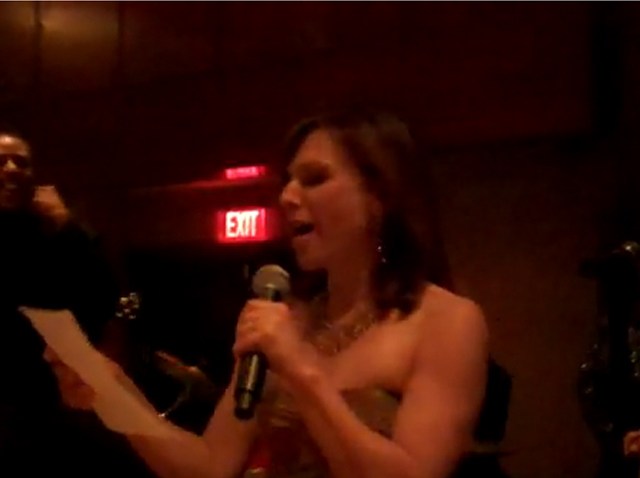 Sing out loud in the car even, or especially, if it embarrasses your children. ~Marilyn Penland


Every year I emcee the Crohn's and Colitis Foundation Renaissance Ball in Philadelphia.

Tonight for the first time at the ball, I promised to sing a song for the person who paid for the most children to go to Camp Oasis, a special summer camp for kids who suffer from intestinal bowel disease.
Gene and Sue Kestenbaum, long time supporters of CCFA, and just fantastic folks, stood up tonight and said they would send three kids to camp at $1,250.00 a child.
They requested I sing "You Made Me Love You".
I didn't know the words. Fortunately, the Dwight Howard Orchestra helped me come up with them and quickly taught me the song. Here it is.
I have not sung a song publicly in over thirty years, but it reminded me how much fun I used to have being in plays and doing musicals.

Gene and Sue, I love you for doing this. Thank you as always for your generosity.

Colitis is a disease that runs in my family. I had my large intestine removed because it hit me hard twenty years ago.

But a growing number of patients with IBD are children.
If you'd like to learn more you can go to http://www.ccfa.org/.
Lu Ann Cahn is an Emmy award-winning journalist who's been in the biz for more than 30 years. She's survived motherhood, breast cancer and chasing down bad guys. Now, Lu Ann's trying to complete a year of "firsts." Can she do it? She'll be posting daily here on NBCPhiladelphia.com.