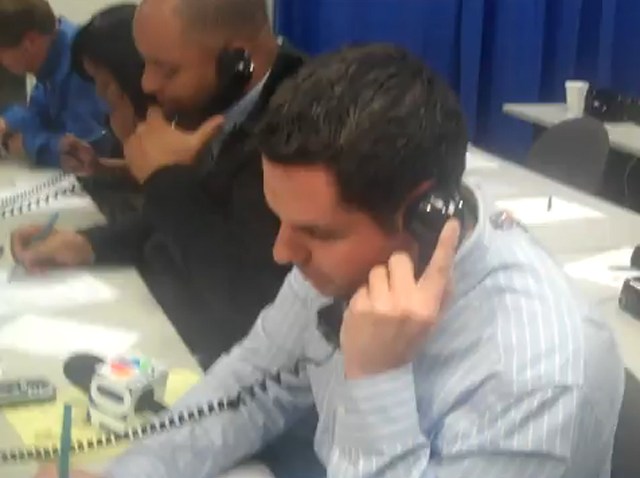 Act as if what you do makes a difference. It does. ~William James
Welcome to Blog for the Cause. Today for the first time, I "sold out" my blog in exchange for donations to Haiti. Some wonderful folks responded to my challenge on our NBC10 Telethon for Haiti early this morning: Give a hundred dollars to be featured on "One Year of Firsts."

Debbie Long called in first with a generous donation of $200.00 on behalf of the Montgomery County Paralegal Association. Here's a picture of their 2009 Board of Directors. Thank you!
Pete Caspronova also called in at the same time to meet the challenge. He donated $100.00 on behalf of Green Side Up Landscaping in Pottstown.

And Alden Washington from Washington Boxing Academy in Ardmore says he's a big fan of the blog. Thank you. And thanks for your $100.00 contribution.

This is a little behind the scenes of the telethon with Justin Pizzi at around 6am:
Maybe, it's a First for You to make a donation. You can call NBC10 today at 1-877-622-9228 to donate to the Red Cross for the Haiti Relief Mission. If you make a hundred dollar donation and you mention this blog I'll give you a "shout out" here. No matter what you donate today it all helps.
Lu Ann Cahn is an Emmy award-winning journalist who's been in the biz for more than 30 years. She's survived motherhood, breast cancer and chasing down bad guys. Now, Lu Ann's trying to complete a year of "firsts." Can she do it? She'll be posting daily here on NBCPhiladelphia.com.