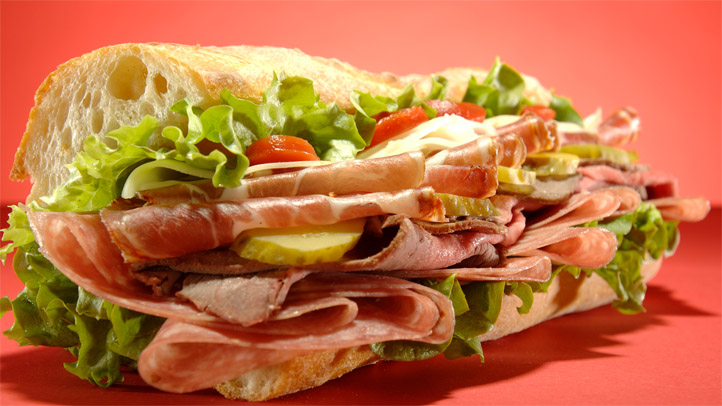 Eat a delicious hoagie Thursday to celebrate National Sandwich Day.
That's right, National Sandwich Day is Thursday in honor of John Montagu's 293rd birthday -- he just so happened to invent the sandwich.
The 18th century English noble, also known as the 4th Earl of Sandwich, invented the lunchtime favorite after wanting to eat his meal with one hand during a gambling tournament. Legend has it that he sent his servants to put meat in between two slices of bread and alas the sandwich was born.
Participating in National Sandwich Day in Philadelphia won't be too hard thanks to GPTMC's With Love Hoagie Contest in the Rotunda at the Shops at Liberty Place from 11 a.m. to 1 p.m. where Philly.com, PrimoHoagies and the public will judge a taste test on different hoagies from the Top 5 finalist where the winner's hoagie will be sold in more than 70 PrimoHoagies stores.
Liz Lemon, Tina Fey's character on 30 Rock once said, "I believe that all anyone really wants in this life is to sit in peace and eat a sandwich".
Celebrate National Sandwich Day and join in on all the delicious fun.
Fun Fact: Thursday is also National Men Make Dinner Day so why not have that special man in your life make a hoagie and you can kill two birds with one stone.