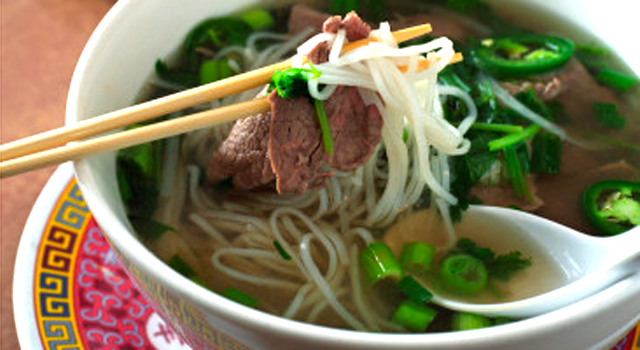 You can never have too much pho. And if you are one of those sad characters that has never had pho, head over to Vietnam Café later this summer to taste the most addictive steak, brisket and noodle soup in a roomier environment.
Benny Lai's Vietnam Café on South 47th Street has acquired the Italian eatery Abbraccio in order to expand its 22-seat café into a restaurant/banquet facility that can easily host up to 250 people.
The café came from Chinatown's popular Vietnam Restaurant, but the soon-to-be expanded Vietnam Café will have a more casual, fun décor of exposed brick and pressed bamboo sticks.
The menu will include the heavenly pho, along with old family recipes of springs rolls, broken rice platters, traditional Vietnamese meat, seafood and poultry dishes.
Go. If for no other reason than the pho.