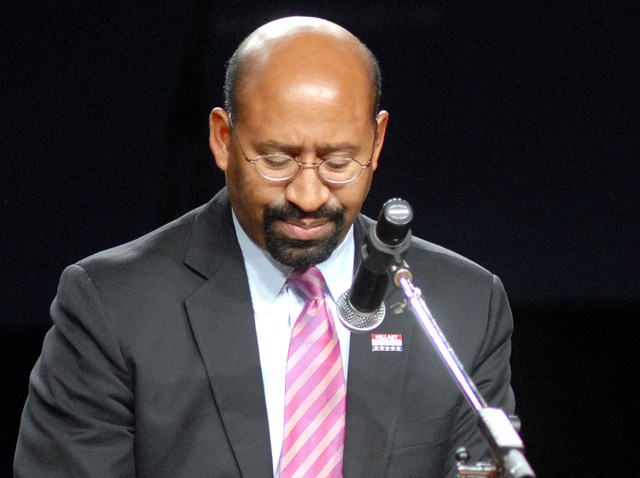 2008 was a year of highs and lows for the city of Philadelphia.
Homicide rates dropped, but four Philadelphia police officers were killed and we are facing a budget crisis that will likely only get worse. Mayor Michael Nutter is facing many challenges.
"The greatest shock that I received was on my 118th day when Sgt. Stephen Liczbinski was killed on the streets. There's nothing that can prepare you for that situation and circumstance. It's about the family. It's about the police officers who are out there on a day to day basis," Mayor Nutter said.
Sgt. Liczbinski was one of the four Philadelphia police officers and more than 300 people killed in Philadelphia this year. But, Mayor Nutter says, to him, they are not statistics, which is why he has made combating crime one of his top priorities.
The homicide rate dropped by 15 percent during his first year in office, more than his stated yearly goal.
"Things are moving in the right direction, but of course I'm not satisfied. That's over 300 people killed this year and we're going to continue to drive the efforts led by Commissioner Ramsey," Mayor Nutter said.
This resolve comes as the mayor faces what is arguably his toughest challenge since he took office, fierce opposition to his proposal to close 11 libraries.
On Tuesday, a judge ruled the mayor did not have the authority to close libraries without the approval of city council. Nutter denounced the ruling calling it, "an attack on the home rule charter and on the ability of our city government to function in the real world."
When asked if he takes the library protests personally? "I don't take it personally. I have a job and a responsibility. I care about children. I care about libraries. I care about this community, but this is a job that does require you to make tough and difficult decisions," he said.
The recession has forced other tough decisions. Nutter's administration has not discussed raising taxes, but he intends to suspend his proposed tax reductions. "In the words of President-elect Obama, more than likely things will get worse before they get better," Mayor Nutter said.
And as he looks back at 2008, the mayor says there were a lot of bright spots. Which one was at the top of his list? "What I'm most proud of is so many citizens have come to rely on the integrity that we've restored to our city government," he said.