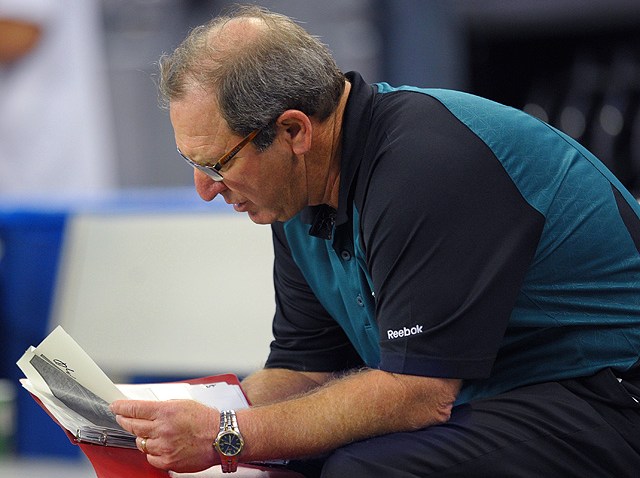 In the offseason Eagles fans were excited by the addition of a new special teams coach Bobby April. He was hailed as perhaps the best special teams coordinator in the league, an upgrade from Ted Daisher -- even after the Eagles had the number two unit in the league last year, according to Football Outsiders.
Unfortunately, things haven't gone quite so swimmingly and people are starting to question April's coaching skills. But could we just have expected too much in his first year?
Let's check out the Football Outsiders DVOA rating for special teams at each of the organizations April has coached at since 1994:
Over the offseason everyone was psyched that April could raise our special teams to an elite level. But if you look at April's previous career with four different NFL teams, you can see that Buffalo was the only place where he immediately coached a "special" special teams unit.
In the other places April coached for, his first year saw an average of only -3.3 DVOA, very close to the Eagles' current score. Furthermore, while in each of those places he improved the unit significantly in his second year on the job, that success didn't last long. In New Orleans, St. Louis and Buffalo, April's special teams unit declined again a few years into the job anyway.
So did April suddenly learn some new way to coach in 2004 that propelled his teams in Buffalo to the top? His lack of early success in Philadelphia suggests that perhaps that wasn't the case. Certainly whatever gave him great units with the Bills hasn't helped with the Eagles so far.
Perhaps there was some other factor that existed in Buffalo that was the actual cause of those great special teams, such as more favorable conditions for keeping specialists. Or maybe Bobby April will soon turn the Eagles' special teams unit around, proving that he actually is one of the best special teams coaches in the league.
It's obviously too early to judge any long term impact, but at least we can admit that our immediate preseason optimism may have been unjustifiably inflated.