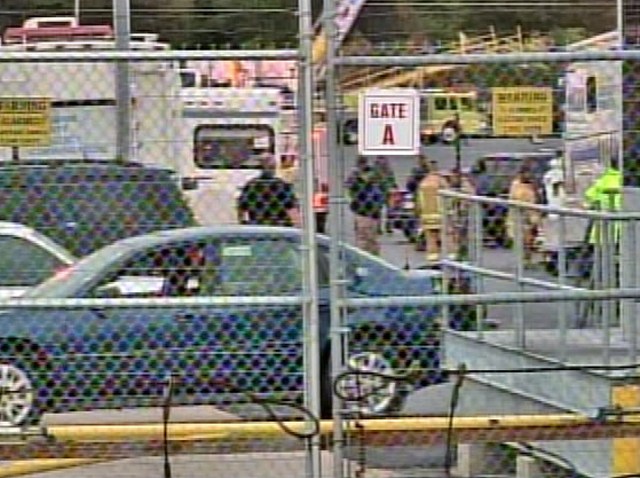 An alleged rapist was captured around 6:30 Monday night after a manhunt in Upper Chichester Township, Pa.
Rahim Peterson set off the search after he ran from cops around 12:30 p.m. Authorities were looking to arrest Peterson for a parole violation stemming from a statutory rape accusation.
Police went to the Auto Logistics Car Depot located at 149 Conchester Highway (Route 322) -- where Peterson was working through a temp agency -- to make the arrest.
When Peterson saw the officers he fled on foot. Police searched for Peterson amongst 4,000 to 5,000 cars in the new car distribution lots.
The 28-year-old suspect's mother Gladys says she spoke with her son and urged him to turn himself in. Peterson eventually called police and directed officers to a car in Lot 49 where he was hiding.
A credible witness told police that Peterson had a gun on him, police said. When he surrendered, though, Peterson wasn't armed. Police were still looking to see if they could find any weapon.
Peterson was being held by Chester Township Police and would eventually be transferred to county prison, cops said.
---
Fan, follow and download: Get the latest from NBCPhiladelphia.com anytime, anywhere. Follow us on Twitter, Facebook and NBC Philadelphia. Sign up for our breaking news newsletter. And, get breaking news delivered right to your mobile phone -- just text PHIBREAKING to 639710 to sign up. (Message and data rates may apply.)