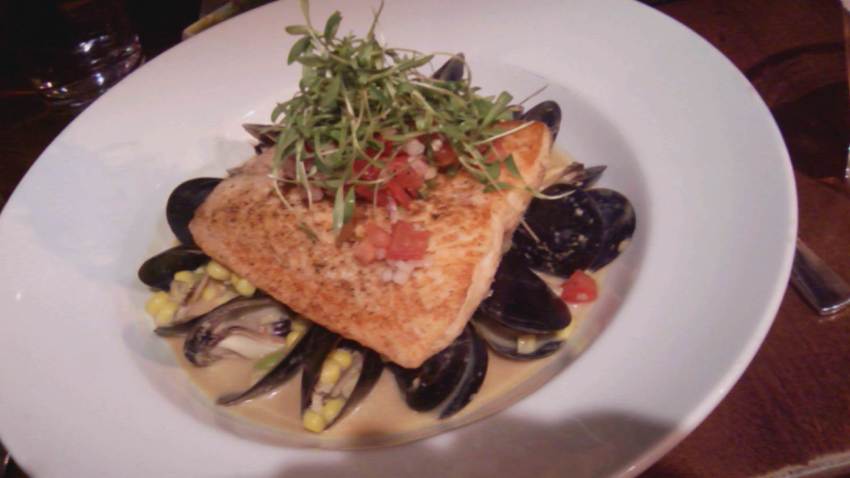 It's no wonder Humbert Humbert fell in love with Lolita.
If the young enchantress of Vladimir Nabokov's novel is anywhere near as lovely and seductive as Philadelphia's Lolita (106 S. 13th St.), we completely understand.
Philadelphia's first bring-your-own tequila restaurant, Lolita is located along Center City's burgeoning 13th Street corridor. Its menu is full of gourmet, updated Mexican faire—but its seasonal, fresh-squeezed margarita mixes take a starring role in any meal here.
On a recent visit, the blood orange mint margarita we tried was delectable. The drink, combined with the blanco tequila we'd brought along, and the glasses' sugared rims created the perfect balance of sweetness and acidity. There's also a traditional margarita offered year-round, and other flavors that come and go with the seasons. At $10 to $13 for a pitcher that easily serves four, these drinks are practically a steal.
The exposed brick walls and carefully placed lighting of the restaurant's narrow space create a feeling of warmth that is only amplified by the food and friendly service. The back kitchen is exposed, allowing the smell of spice to waft throughout the room. In warmer months, sidewalk dining is available.
Each meal begins with a basket of fresh tortilla chips that are baked on premises and are served along with two varieties of salsa: a garlic variety that has a surprising element of sweetness and hefty kick of spice, as well as a smooth, lightly tangy salsa verde.
Though the portions here are generous, appetizers are hard to resist. The guacamole con totopos mixtos was a good, lighter way to start our meal, and while it certainly satisfied, we were left with room to spare for our entrées.
The salmon a la plancha (pictured) is a standout, with a hefty piece of the fish placed over a lightly sweet coconut-corn broth with fava beans and cubed tomatoes. The mussels retain the sweetness of the broth well, and have a tender consistency that's not as rubbery as the shellfish can be. The pechuga de pato, a hazelnut-crusted duck breast, was juicy and more tender than any duck we've had in the city to date.
Other recommended choices enclude the carne esada a la Lolita, a more-traditional Mexican dish of grilled beef tenterloin with smoky plantain crema; and the vaca con budin de papas, a braised boneless shortrrib atop grilled asparagus.
Entrée prices hover around the $20 to $25 mark, and considering you'll save on alcohol costs, Lolita is not just a pleasant dining experience, but is pleasantly affordable.