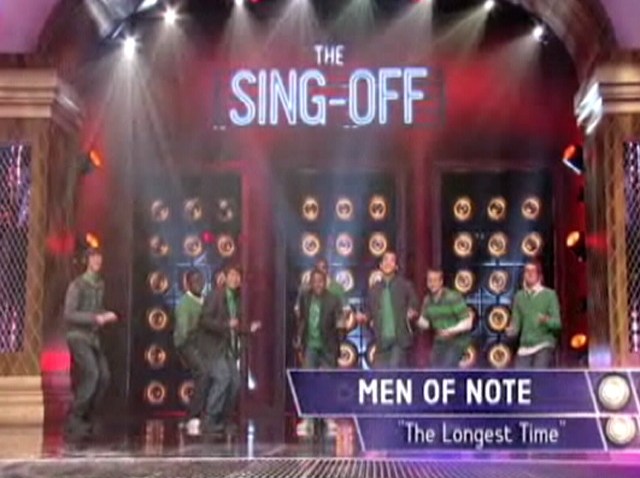 UPDATE: The Men of Note were knocked out in Round 1.
Hey Jersey -- sing it loud, sing it proud, and sing it for $100-grand.
Check out Monday night's The Sing-Off on NBC10 and see a Cherry Hill, N.J. group compete for the show's grand prize: a cool $100,000 and a Sony Music recording contract.
The nine-voice group, Men of Note, will take the stage at it along with nine other acapella teams in front of host Nick Lachey and judges Ben Folds, Shawn Stockman and Nicole Scherzinger.
Click here to check out the Cherry Hill West alums' musical chops.
The Sing-Off airs at 8 p.m. -- tune in and see why instruments are overrated.