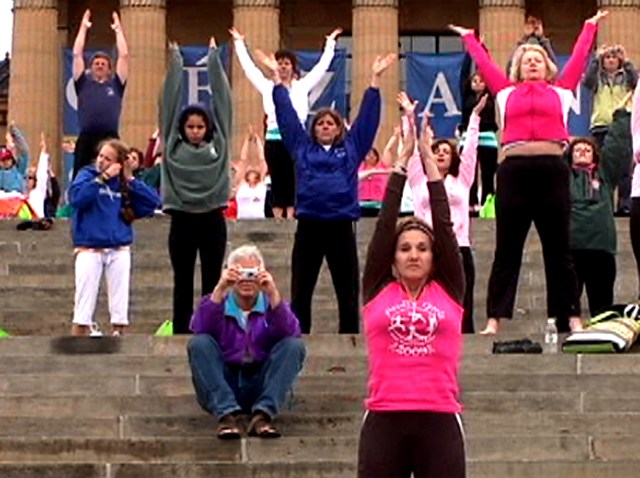 More than 200,000 women are diagnosed with breast cancer each year, and this Sunday you can do something to support them all: yoga on the Art Museum steps.
The 8th Annual Yoga Unites for Living Beyond Breast Cancer takes place May 16 from 8:30 a.m. to 12:20 p.m., in which individuals and teams and will try to raise $200,000 for breast cancer research.
Join hundreds of women, family members, friends and community leaders at the steps of the Philadelphia Museum of Art for an energizing and inspiring yoga class led by intrucstor Jennifer Schelter. No prior experience with yoga is necessary, as people of all ages and skill level are welcome to come.
It should be quite the site.
After the yoga, enjoy a light breakfast while browsing the Healthy Living Expo to help you makes good choices and lifestyle changes for your mind and body.
For more information go to lbbc.org.