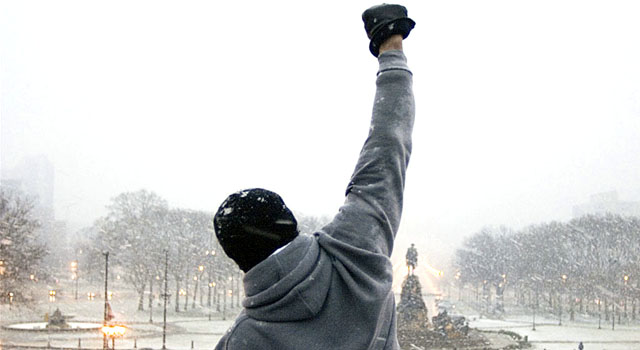 Philadelphia is quickly becoming a mecca for Hollywood movie making, but did you know that our beloved city has a tour of local film locations?
That's right, Philadelphia in the Movies Tour takes you to some very famous (and not so famous) set locations. Stops on the tour include the Art Museum steps ('cause what would a movie tour be without including Philly's claim to fame in Tinseltown, "Rocky?"), the Graduate Hospital townhouse made famous by Bruce Willis in "The Sixth Sense," and Geno's and Pat's where "Fallen" and "Invincible" were filmed.
Other stops on the tour? Macy's (formerly Wanamaker's) in Center City where 80s hit "Mannequin" was made, the Independence Hall bell tower made famous in "National Treasure" and Eastern State Penitentiary which served as the spooky set for "12 Monkeys," "Return to Paradise" and "Animal Factory."
By tour's end, you'll have visited 38 sites and watched more than 55 movie clips on the deluxe air-conditioned mini-bus.
The Philadelphia Movie Tour departs from the Independence Visitor Center at 6th and Market in Olde City at 10 a.m. on Saturday only. Boarding begins at 9:50 a.m. Tickets are $35 for adults, $30 for seniors and children under 12.