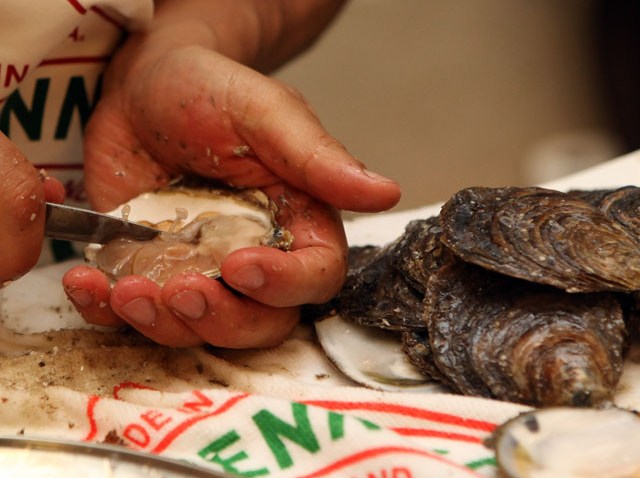 The time has come to grab your shucking knives and gloves -- and try not to hurt yourself.

Saturday Mar. 27 marks the first ever oyster shucking contest at the new raw bar and restaurant Oyster House in Philadelphia.

The contest begins at 2 p.m. and will seperate the boys from the men -- or at least, the professionals and amateurs. Prizes will be awarded in both the professional and amateur categories with food writers Rick Nichols of the Philadelphia Inquirer and Kristen Henri of Grub Street Philadelphia judging.

They'll be judging speed and accuracy. Be careful not to break the shell or rip the oyster because if you do, a one-second deduction will be made to your all over time.

The reward for the best shucker will be a $200 gift certificate to Oyster House for the professional winner and a $100 gift certificate for the amateur winner.
The great part about this contest is if you don't want to shuck anything and just want to eat some oysters, the oysters that are shucked during each round get passed out to the audience.

So here is what you need to remember, the contest is $5 to participate, don't break the shell and don't hurt the oyster or yourself!

Happy shucking!