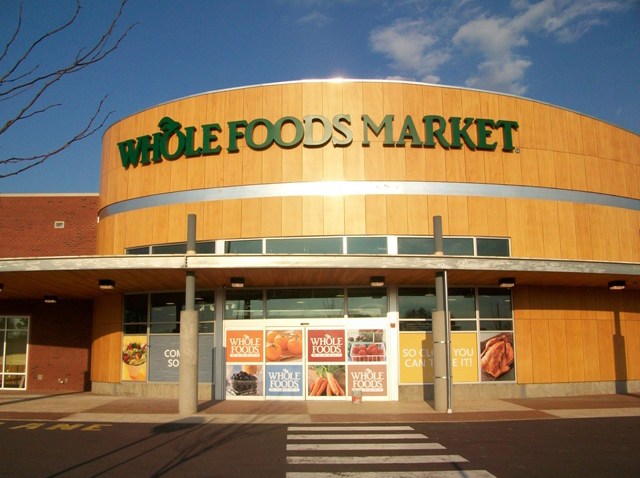 The largest Whole Foods Market in Philadelphia area will open on Tuesday at the Plymouth Meeting Mall on W. Germantown Pike.
The 45,000 square-foot grocer's official Bread Breaking Ceremony will take place at 9:50 a.m. with doors opening to the public at 10 a.m.
"We are excited to bring residents of the greater Plymouth Meeting area together to taste, explore and experience our wide selection of delicious and fresh foods," said David Pinkney, Store Team Leader for the new Whole Foods Market.
The festivities continue until 4 p.m. with a cookout featuring 100% grass fed beef from White Oak Pastures.
And if grass-fed beef sounds good to you, then you've got to check out the other goodies the market's shelves will be stocked with -- locally produced items and the freshest, most flavorful, highest quality natural and organic products.
But wait, it gets better. The new location will also feature 28-seat, in-store pub serving local beers and a rooftop deck where you can enjoy Whole Foods brick oven pizza, burgers, smokehouse barbecue, fresh gelato and much, much more. A healthy eating area will also make eating well a whole lot easier with the help of an on-site expert to answer questions and give tips on, yup, you guessed it, healthy eating.
It gets better still -- the store will also contain a community center just to the left of the main entrance. The center will be used to host events such as classes, vendor lectures, children's cooking classes and art activities.
The Plymouth Meeting store will continue its celebration throughout the week with a plethora of free events. Check out Snack on a Hot Tin Roof, a hot chocolate reception on the roof deck on Jan. 13 at 5 p.m., a chili cook-off on Jan.14 or, on Jan. 15, meet Dr. Joel Fuhrman, author of Eat to Live.
Want more information on events and store updates? Join the Whole Foods Market's Facebook page.