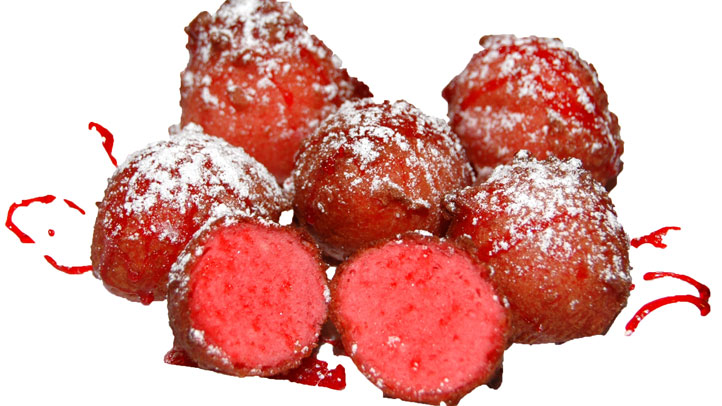 Sweet and savory! Your favorite (or your mom's favorite) sugary drink is now a deep fried snack down the shore.
Fried Kool-Aid! It looks like a purplish-red donut and tastes "like melted Pop Rocks" according to the review from Gothamist HQ. You can find it at Deep Fried Paradise on the boardwalk in Seaside Heights and Bananas Ice Cream Café in Wildwood.
"People are skeptical at first, but then they try it and the reaction has been good," said Candace Gochenauer, from Banana's Ice Cream Cafe. "They try it just once, just to try it. It's a novelty," she told the Press of Atlantic City.
Deep-fry king, Charlie "Chicken Charlie" Boghosian, of California, concocted the treat, according to The Star Ledger. After they debuted on the West Coast, #FriedKoolAid was quickly trending on Twitter. News of the quirky snack has even traveled across the pond where the Daily Mail says it's "not for fitness fans" in their article: "It's a nutritionist's nightmare: America's hot new snack, deep fried Kool-Aid balls!"