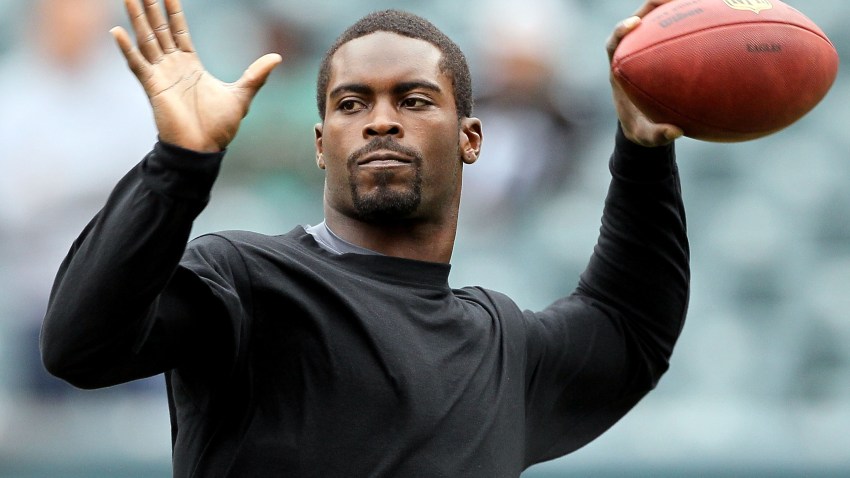 Andy Reid confirmed Friday that Kevin Kolb will start Sunday against the Falcons, though he said there is "a chance" the injured Michael Vick may dress.
"We'll just see how he does here the next couple days, but Kevin's gonna...be the starter this week," Reid said.
Reid declined to say whether Vick would be listed as the third quarterback behind Mike Kafka, but here's guessing even Andy Reid isn't that dumb -- if Vick can throw, he'll be available.
According to Vick, he can.
"I could dress out," Vick said. He told media he still feels pain in his shoulders from the separated rib and cartilate injury suffered against the Redskins, but "I can tolerate it; it's not as bad as it was two days ago. Each day I make progress."
We are so far unable to say the same for Kafka.
Vick left practice early Thursday without taking reps with teammates, and merely "did a little bit out there" today, according to Reid. His participation is a toss-up, and it will depend entirely on how Kolb survives the first quarter against Atlanta's 10th-ranked defense.