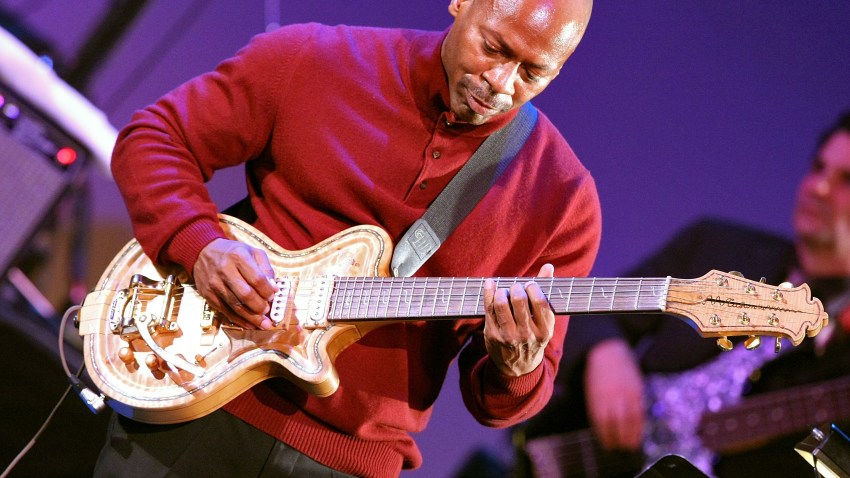 If you don't already love Phillies games enough, there's another reason to show up Friday night.
Kevin Eubanks, of Tonight Show fame, will be honored at The Sound of Philadelphia Celebration at Citizen's Bank Park before the Phillies take on the Minnesota Twins.
Eubanks, a Philly native, is an award-winning jazz guitarist and composer. He worked on The Tonight Show with Jay Leno for 15 years as musical director of the band. He recently stepped down from that position to concentrate on his recording career.
Eubanks was honored Thursday with a bronze plaque on the Philadelphia Walk of Fame.
The celebration will be held in honor of Black Music Month and Rock & Roll Hall of Fame legends Kenneth Gamble and Leon Huff.
Gamble and Huff will present their 2010 Phillies Community Partnership Award to Eubanks on the field before first pitch.
Other honorees include Billy Paul, The Original Intruders and Joseph "Butter" Tamburro.
The celebration begins with a pregame concert on Citizens Bank Way at 5 p.m. Performers include the Original Intruders, Russell Thompkins Jr., Rheel Menn, Tiago, and Cintron. Don't worry about having tickets for this one -- you don't need them.
The Intruders and Russell Thompkins Jr. will also perform on the field before the game.