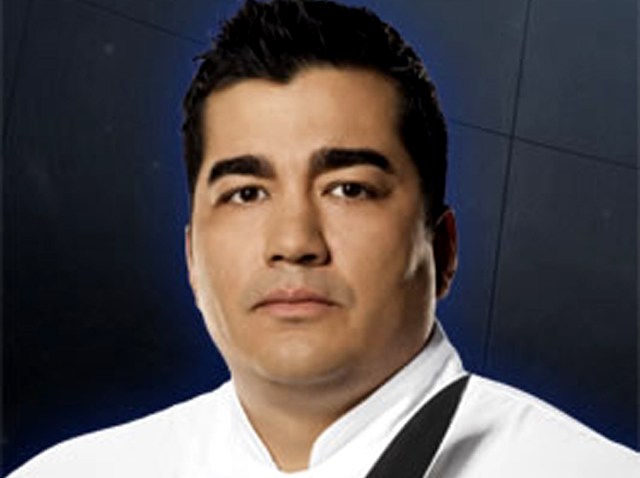 Jose Garces is looking to add something else to his already astounding resume -- the prestigious title of "Iron Chef."

Garces will compete on season two of the Food Network's "The Next Iron Chef," premiering at 9 p.m. on Sunday, October 4.

The young chef owns the Garces Restaurant Group, comprised of five restaurants in Philadelphia and one in Chicago. They include Amada, an authentic Spanish tapas bar; Tinto, a cozy wine bar and restaurant; Distrito, modern Mexican cuisine; Chifa, a unique Latin-Asian combination; and Village Whiskey, classic American bar food.
At Mercat a la Planxa, where he works in collaboration with the Sage Restaurant Group in his native Chicago, you will feel like you are in Barcelona as you enjoy Catalan-inspired cocktails and cuisine.
Not only is he the Executive Chef at each restaurant, he is opening the Garces Trading Company, at 1111 Locust Street in Philly, which will include a commissary for his restaurants, a market, a high end wine cellar, a cafe where you can enjoy Garces Trading Company coffee, lunch and dinner.
But that's not all, folks.
This year, he won the James Beard Award (aka "The Oscars of Food") for Best Chef, Mid-Atlantic, in addition to many other prestigious awards for his restaurants.
In 2008, Garces didn't just open new restaurants, he released his first cookbook, too. It's titled "Latin Evolution." In the introduction, he writes, "As a chef, my constant challenge is to find the possibilities that new ingredients and techniques offer, while honoring what has come before. My mantra is simple: 'authentic' and 'innovative' are not contradictory. This recipe collection is a highly personal mix of my family history, culinary training and personal creativity. That's how my cuisine evolved."
So be sure to tune in to "The Next Iron Chef," on The Food Network as one of Philly's most successful restaurateurs battles it out with 10 other chefs from around the country to see if his unique cooking style makes the cut.