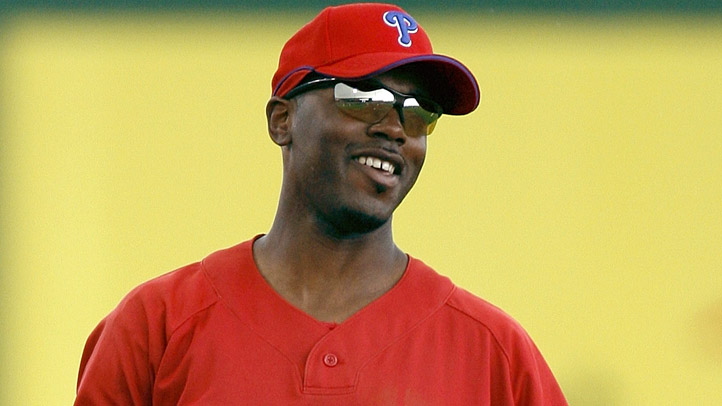 Jimmy Rollins, with the help of Red Bull Ball Park Cranks has taken to the temporarily shut down Benjamin Franklin Parkway in hopes of breaking the record for the longest batted ball.
Between 11:45 a.m. and 1:00 pm on Monday, using specially developed equipment, the Phillies shortstop will attempt to hit the ball 550 feet. He will then try to break the Guinness World Record, currently at 576 feet.
Watch the Red Bull video here to view J-Roll and the Red Bull team's approach to this attempt.