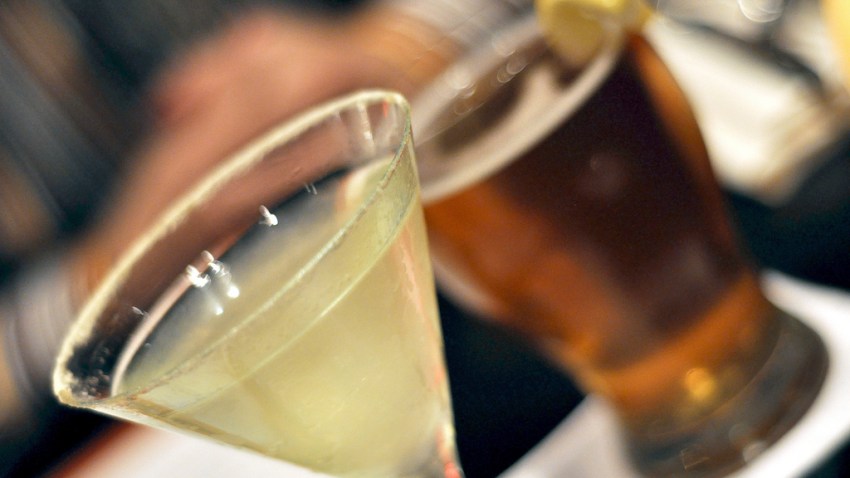 Twas the night before Christmas and all through Philadelphia some people were stirring, especially young Jewish people looking to party.
Jewish young professionals from around the area will be headed into Center City for two great Christmas Eve parties perfect for people who aren't Christian.
The Philly Jew Crew will be sponsoring the 3rd Annual Xmas Eve Party to benefit Alex's Lemonade Stand at Alfa and the Walnut Room at 1709 Walnut Street. The night features drink specials including $3 beers and $5 champagne.
Festivities start at 8 a.m. and go until 2 a.m. Tickets are available online for $15 a pop up until a few hours before the event and will be 20 bucks at the door.
Organizers plan on giving 100-percent of the event's proceeds to Alex's Lemonade Stand's fight against childhood cancer.
Another big event in town is the 12th Annual to Life Party, which is moving from its traditional home in Old city to Kokopelli Restaurant and Tequila Bar at 1904 Chestnut Street.
The party goes until 2 a.m. as well, But, get there early because their will be an open bar featuring Smirnoff Vodka and El Jimador Tequila from 8 to 10 p.m.
Tickets are 30 bucks and available online up until the event or at the door.
And check out Whisper's Challa Back event featuring DJ Jonathan Silva. The festivities get going at 9 p.m. and go well into Christmas morning (3:30 a.m.)
Tickets cost $15 and there will be a select open bar from 9 to 10.
According to organizers, yarmulkes and dreidels are not required but "highly recommended."