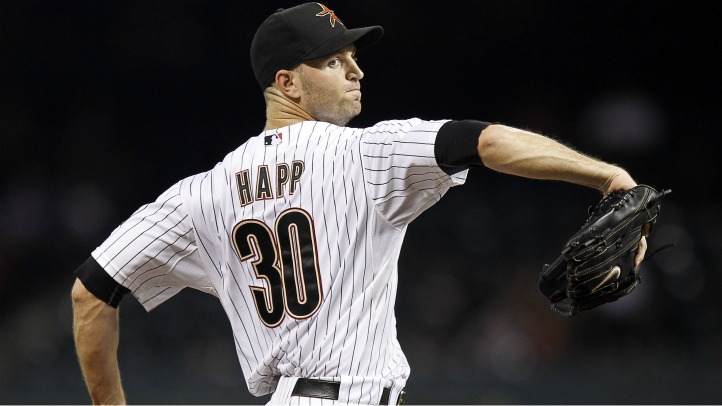 Who are the Astros going to start next?
Will it be Jamie Moyer, back to remind everyone one more time that his arm does not subscribe to the normal laws of aging? Or perhaps they've secured the rights to Adam Eaton, Paul Abbott or Brandon Duckworth to do their bidding on Wednesday.
Heck, they could trot out Steve Carlton or Robin Roberts and it wouldn't raise an eyebrow. Well, Roberts would, but only because he's dead.
After two nights of watching Brett Myers and J.A. Happ keep champagne on ice, two things have become quite clear. The first is that the Astros don't much like it when wiseacres call them a Phillies farm team and the other is that former members of the Phillies have no interest in helping their old pals secure another trip to the postseason.
It's not the first time the Astros have dug a little deeper when the Phillies are in the opposite dugout. They are 15-18 in their last 33 games against the Astros even though the two teams need binoculars to see each other in the standings the rest of the year. You could call Houston kryptonite but only if kryptonite caused Superman to have a mild but ultimately harmless rash on his lower leg.
Charlie Manuel shared his displeasure with the team after Tuesday's loss, pleading with them to put forth a better effort than they have over the first two games of the series.
"We need to bear down. We played a good game Sunday. It was just a tough game. But the last two haven't been real good. If you play right and hustle and don't win, that's OK. But mental mistakes and taking things for granted. We don't want to do that. We're better than that. We could put a little more into it. That's the bottom line."
Everything Manuel says is true, but it is hard to find too much surprise in the Phillies failing to put forth their absolute best effort in Houston. The Milwaukee series was against a team they might see again come October, but the Astros are dead enders at the end of a road trip. There's not going to be the same urgency.
That's understandable, if not desirable. If things don't change once the team is back in Philly, then there's something to worry about. For now, just consider it the revenge of the ex-Phillies and hope that Pat Burrell isn't on a flight to Houston.
Copyright FREEL - NBC Local Media